Cramly AI is a revolutionary, AI-powered learning tool that helps students to study more efficiently and effectively. It is designed to help students quickly review concepts, practice quiz questions, and master the material they're studying. Cramly AI can be used to study for tests, prepare for presentations, and to get a better understanding of course material.
How Does Cramly AI Work?
Cramly AI uses natural language processing (NLP) to analyze student's responses and provide feedback. It works by breaking down the material into smaller chunks and asking relevant questions to help students understand the material better. It also adapts to each student's individual learning style and provides personalized feedback. This helps students to identify their strengths and weaknesses in a particular subject and learn more effectively.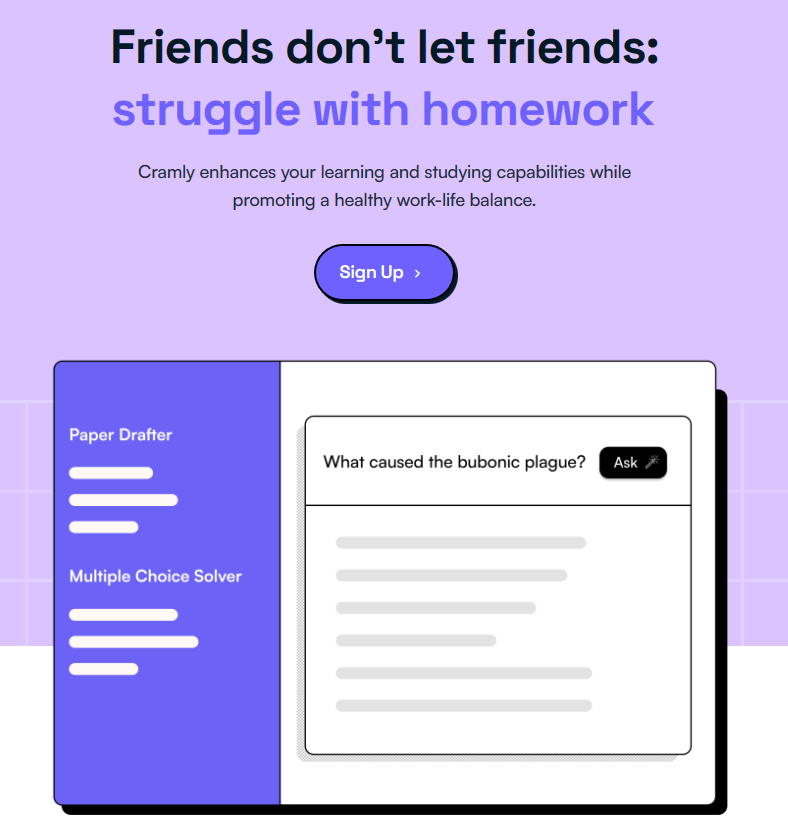 Benefits Of Using Cramly AI
Cramly AI provides several benefits to students. It saves time by providing personalized feedback and breaking down the material into smaller chunks. It also helps students identify their strengths and weaknesses and practice the material in an engaging way. Additionally, Cramly AI helps students stay organized by tracking their progress and offering helpful tips and reminders.
How much does Cramly AI cost?
Cramly AI offers two options in paid subscription: Annual ($4.99) and Monthly ($9.99) with many features such as Unlimited Questions, Longer essays, Improved Ai, and many more…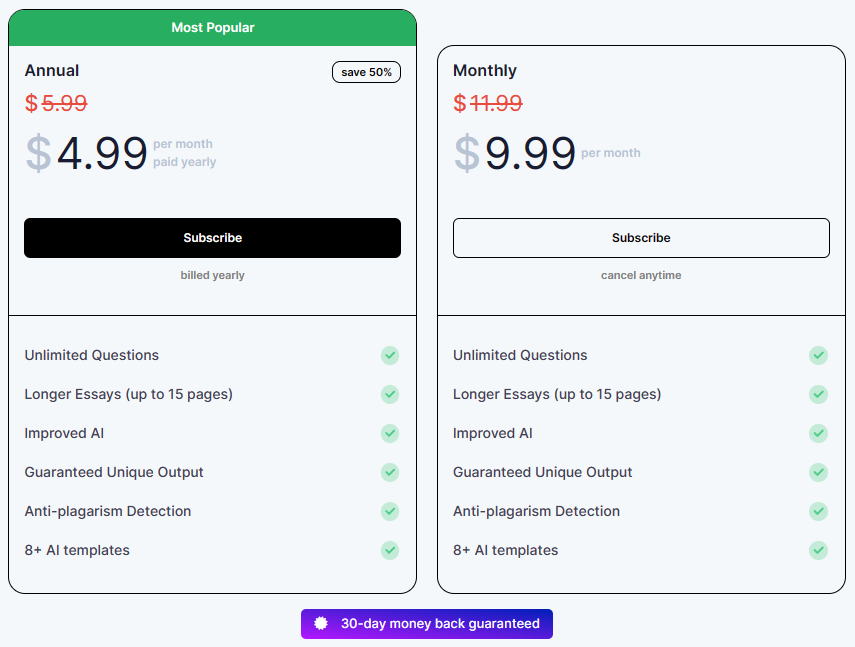 Who Can Benefit From Cramly?
Cramly AI is beneficial to students of all ages and levels. From high school to college and beyond, Cramly AI can help students to review and master material more efficiently. It is also useful for professionals who want to stay up to date on the latest trends in their field. With Cramly AI, everyone can benefit from an AI-powered learning experience.
Join Guidady AI Mail List
Subscribe to our mailing list and get interesting stuff and updates to your email inbox.