Snapchat My AI
My AI is Free For All Snapchat Users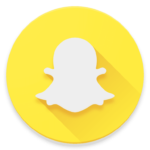 My AI is a friendly and experimental chatbot available for free to Snapchat users. It can provide answers to trivia questions, gift ideas, travel planning, and meal suggestions. Users can give it a nickname and share their likes and dislikes. However, My AI's responses may contain biases or incorrect information, so users should always verify advice independently and avoid sharing confidential information. Snapchat users can provide feedback to improve My AI, which is powered by OpenAI's ChatGPT technology with Snapchat's unique safety controls. If sharing content generated by My AI, users should disclose the involvement of AI.
Say hi to My AI, our new chatbot located at the top of your chat. Write a song for your bestie who loves cheese, find the best IYKYK restaurant, or Snap it a photo of your garden to find the perfect recipe. Now free for all Snapchatters. #SnapPartnerSummit pic.twitter.com/U2KdozuWQz

— Snapchat (@Snapchat) April 19, 2023
Join Guidady AI Mail List
Subscribe to our mailing list and get interesting stuff and updates to your email inbox.