Are you ready to join the viral trend and become a Barbie or Ken? With the release of the second official trailer for Greta Gerwig's upcoming movie Barbie, the internet is buzzing with excitement. To add to the hype, Warner Bros. has also released over 20 posters featuring the stacked cast, including big names like Margot Robbie, Ryan Gosling, Issa Rae, and Will Ferrell. But it's not just the A-list cast that's got people talking – the campy posters have become a full-on meme on social media.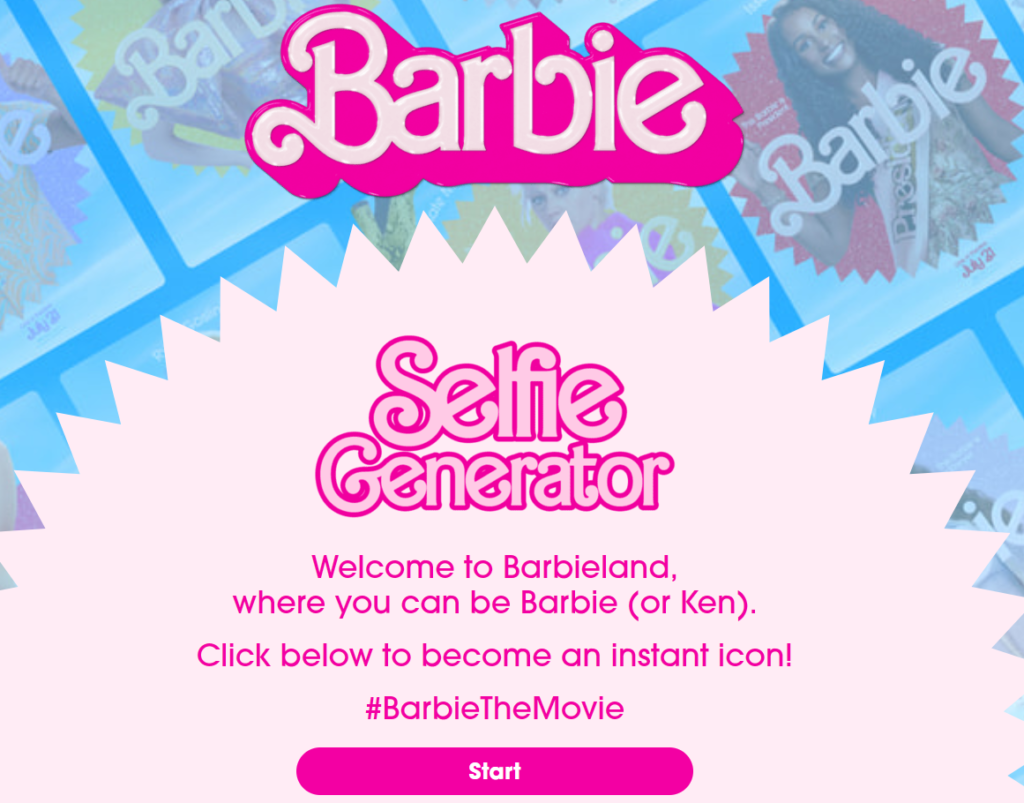 How Barbie Selfie Generator Works
If you're a fan of the movie and want to create your own Barbie or Ken poster, the Barbie Selfie Generator is the perfect tool for you. In this article, we'll show you how to use the generator to turn yourself into a Barbie or Ken in just a few simple steps.
Visit Barbie Selfie Generator
Visit the Barbie Selfie Generator website To get started, head over to the Barbie Selfie Generator website. The website is easy to navigate, and you'll be greeted by a pink and sparkly interface that's sure to get you in the mood for some Barbie fun.
Barbie or a Ken
Once you're on the website, you'll have the option to choose between creating a Barbie or a Ken character. Select the character that you want to create, and you'll be taken to the next step.
Upload your photo
To create your character, you'll need to upload a photo of yourself. You can either upload a photo from your computer or take a photo with your webcam. Make sure that the photo is clear and well-lit so that your Barbie or Ken character looks their best.
Customize your poster
After uploading your photo, you'll be taken to the customization page. Here, you'll be able to choose from a range of outfits, hairstyles, and accessories to customize your Barbie or Ken character. You can also add text to your poster, such as your character's name or a fun tagline.
Save and share your poster
Once you're happy with your customizations, you can save your poster and share it on social media. Show off your creation to your friends and followers, and join the viral trend by adding your own unique spin to the Barbie meme.
Take a selfie to become a Barbie (or Ken)! ✨📸 Visit https://t.co/c4OP6u63hR to take a selfie with the #BarbieTheMovie Selfie Generator! pic.twitter.com/aiSN7uIenu

— Barbie Movie (@barbiethemovie) April 4, 2023
And, meet the Humans. #BarbieTheMovie pic.twitter.com/jQ2clzqGKY

— Barbie Movie (@barbiethemovie) April 4, 2023
In conclusion, the Barbie Selfie Generator is a fun and easy way to join the hype surrounding the upcoming movie Barbie. With just a few clicks, you can turn yourself into a Barbie or Ken character and create your very own poster. So why not give it a try and see what kind of iconic character you can create?
Join Guidady AI Mail List
Subscribe to our mailing list and get interesting stuff and updates to your email inbox.