Civitai is a user-friendly platform that facilitates the sharing and exploration of resources for producing AI-generated art. Its community members can effortlessly upload and exchange their personalized models, which they have trained with their specific data, or browse and obtain models developed by fellow users. These models can then be used in AI art software to create distinctive and original artworks.
How CivitAI Works?
In simple terms, a "model" denotes a machine learning algorithm or a group of algorithms that have undergone training to produce art or media in a specific manner. The media can include pictures, music, videos, or other kinds of media.
To generate a model for creating art, a dataset of examples in the desired style is initially gathered and used to train the model. The model then acquires the ability to generate new art by studying the patterns and characteristics from the examples used for training. The produced art is not an exact replica of any examples in the training dataset, but a novel artwork influenced by the style of the training examples.
Models can be trained to create a broad range of styles, from lifelike pictures to abstract designs, and can be utilized to generate art that is challenging or time-consuming for humans to produce manually.
How much does it Cost?
As new features are frequently added to the platform, and to keep the community thriving, CivitAI encourages users to become members or make a donation to support the service. By doing so, users can receive exclusive perks as a token of appreciation for their contribution.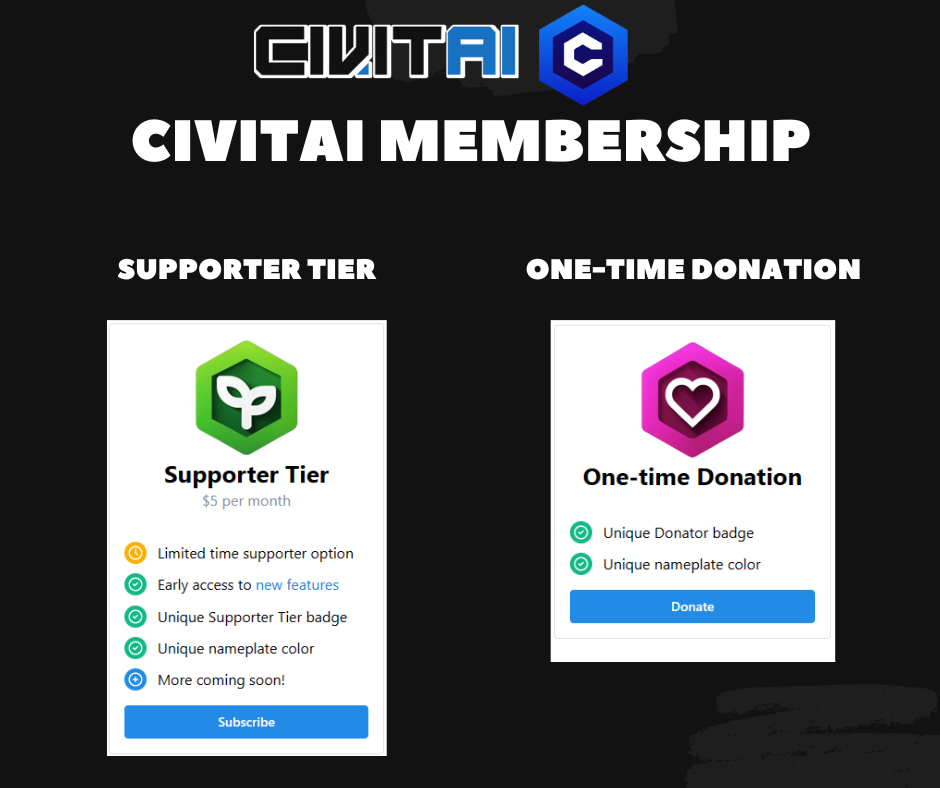 What's new with CivitAI?
Civitai community is constantly sharing new and interesting models, so there's always something new to explore on Civitai. Whether you're an experienced AI artist or just getting started, the platform invites you to browse a selection of models and see what you can create. If you try out a model, they encourage you to leave a review and share your experience with the rest of the community. "Together, we're building a vibrant and supportive community of AI artists" said the Civitai Team.
Join Guidady AI Mail List
Subscribe to our mailing list and get interesting stuff and updates to your email inbox.