AI is an innovation that is now widely used in many sectors to simplify and streamline work processes. With just a few instructions in an algorithm, AI can achieve incredible things. As AI becomes more integrated into our daily lives, it's no surprise that artists are beginning to experiment with it in various ways. Artbreeder is a platform that brings together art and AI, allowing artists to explore this technology in their creative endeavors.
What is Artbreeder?
Artbreeder is a tool that helps people be creative by making it easy to work together and explore new ideas. It started as an experiment called Ganbreeder, where they used collaboration and breeding to explore complex things. Artbreeder is named after another experiment called Picbreeder, and it was also inspired by a project called Facebook Graffiti
Artbreeder collage
With Artbreeder, you can create stunning collages using various shapes and images. All you have to do is describe your collage using a prompt, and Artbreeder will bring it to life with its advanced AI technology. The platform allows you to experiment with different shapes, colors, and images to create unique and visually appealing collages. Whether you're an artist, designer, or simply someone looking to explore your creativity, It offers a fun and engaging way to express yourself through art.
Splicer
Splicer enables users to create new images by mixing and editing their genes. Users can experiment with various art forms and watch as others transform their creations into something new. It's a platform that fosters creativity and allows users to push the limits of their imagination.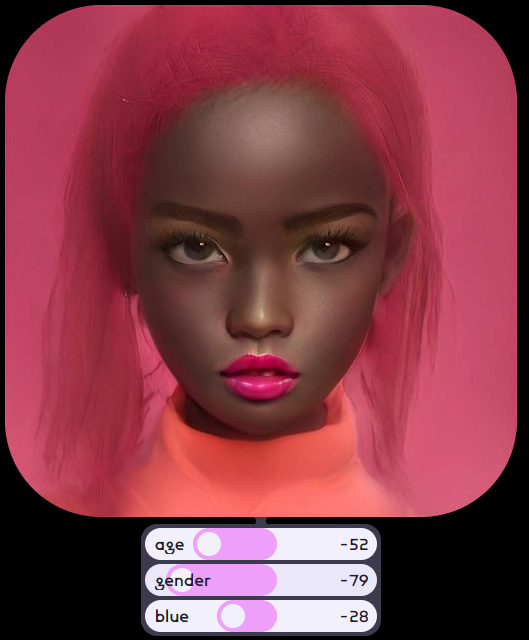 Technology behind Artbreeder
The core technology behind Artbreeder is Generative Adversarial Networks, specifically the BigGAN and StyleGAN models. While there is a basic open-source version that employs BigGAN, Artbreeder primarily relies on these GAN models.
Community Contribution
The Artbreeder community has made significant contributions to the website in several impressive ways. Here is a list of some notable contributions made by members of the community to the website:
Ian Strandberg created the introduction video
Gwern made the anime image model
Alex Reben created the dataset for the albums model
Max Hawkins developed the Artbreeder Bot
Arfa is responsible for the furry image model
Xander created the science bio art model
Peter Baylies developed the painting model
WB for landscape training.
Artbreeder Pricing
Artbreeder has a free plan with limited features, and three paid plans: Starter ($8.99), Advanced ($18.99), and Champion ($38.99). All paid plans include more images, high-res downloads, and outpaintings, with the Champion plan offering unlimited image uploads and downloads and unlimited animation frames for videos. All plans offer a 20% discount for annual billing.

Artbreeder Community
Artbreeder is a platform that combines creativity and collaboration. It allows you to take any image and personalize it by remixing it in your own way. You can also connect with other users in the AI art community, follow your favorite artists, and share your own creations. With Artbreeder, you can explore your artistic side and connect with like-minded individuals who share your passion for creativity.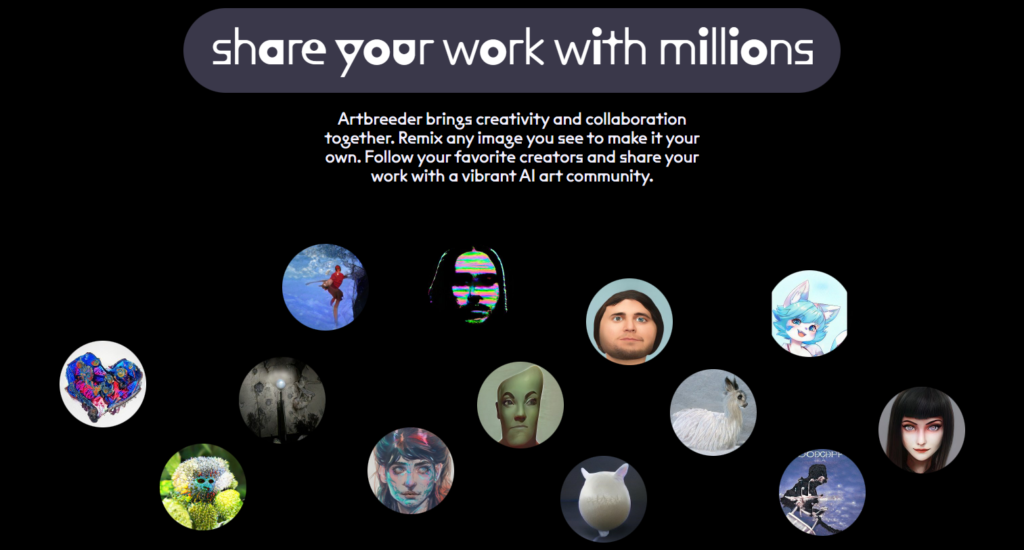 Wrapping Up
Artbreeder is the perfect platform for anyone looking to explore their creativity and connect with a vibrant community of AI art enthusiasts. With its easy-to-use tools and collaborative features, Artbreeder allows you to take any image and turn it into something unique and personal. Join the community today and unleash your artistic potential.
Join Guidady AI Mail List
Subscribe to our mailing list and get interesting stuff and updates to your email inbox.