In today's digital age, where online presence is a crucial aspect of personal and professional growth, having a headshot that exudes professionalism and confidence is essential. Fortunately, with Glowup headshot generator, you can achieve just that without breaking a sweat.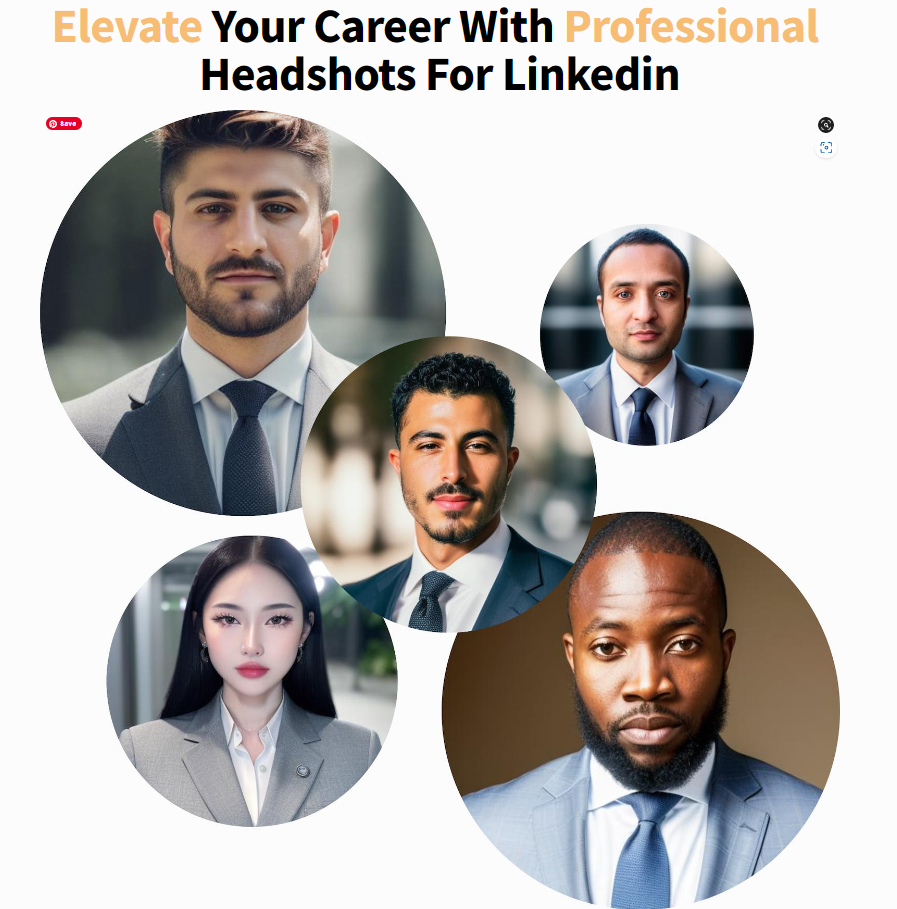 What is Glowup AI?
Glowup is an AI headshot generator that leverages the latest AI technology to help you create a stunning headshot that elevates your online presence. Say goodbye to the hassle of hiring a photographer, buying quality clothes, or traveling. With Glowup, all you need is a smartphone or a computer and the willingness to shine.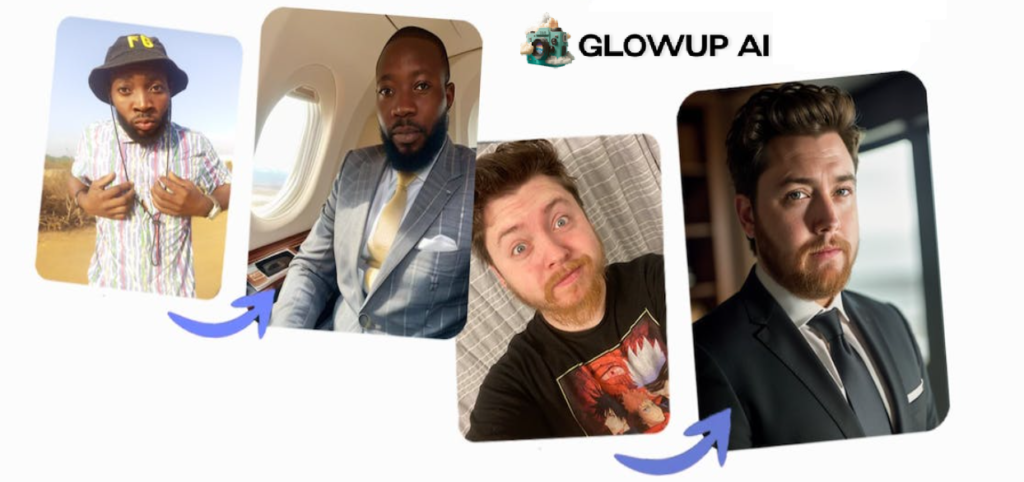 How Glowup AI works?
After registering a profile, you'll be taken to a page where a unique AI model is created using your face. To build the best model, submit pictures of yourself in different poses, without any obstructions, in various environments, including close-up, mid-body, and full-body shots.
Glowup pricing
For an initial fee of $30, you'll receive a custom AI model training and 50 credits, which will enable you to generate 200 images. Subsequently, you'll be charged $30 for every 85 credits (which yields 340 images), with each credit allowing for 4 image generations.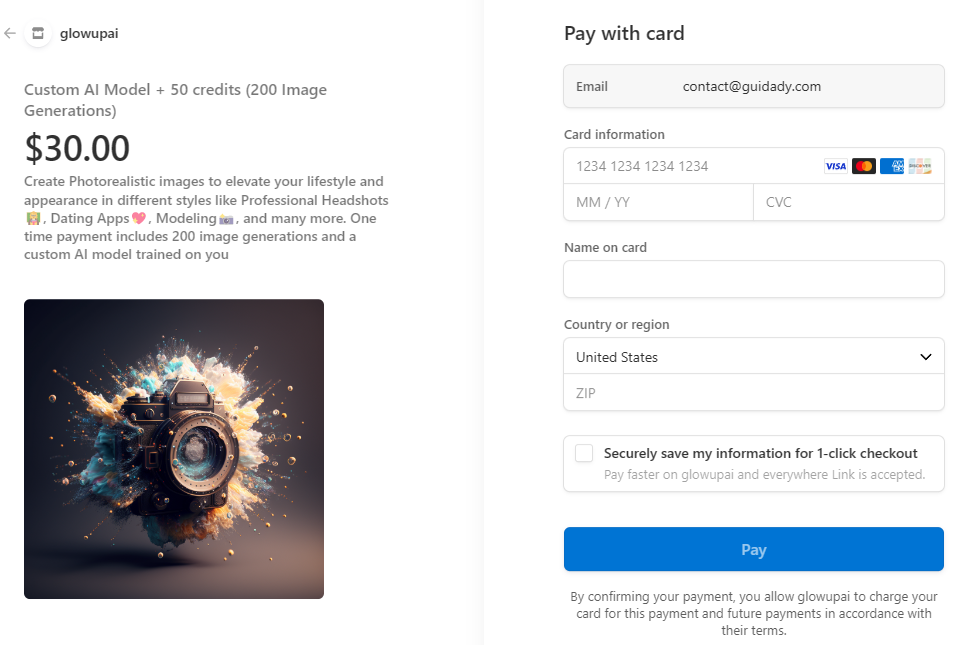 How much time does it take?
The training time for your custom AI model can vary between 20 to 40 minutes due to its computational complexity. However, once the model is trained, you'll be able to generate photos of yourself almost instantly for each image generation.
Tips to generate professional headshots
Image generation is a specific process that involves randomness. If you come across any undesired elements in the generated images, you can exclude them by providing negative prompts. As the process is random, it may take several attempts to get an image that satisfies your requirements. Furthermore, the quality of your model may be impacted by the training photos you used. Therefore, it's important to use only high-quality photos of yourself for model training to ensure optimal results.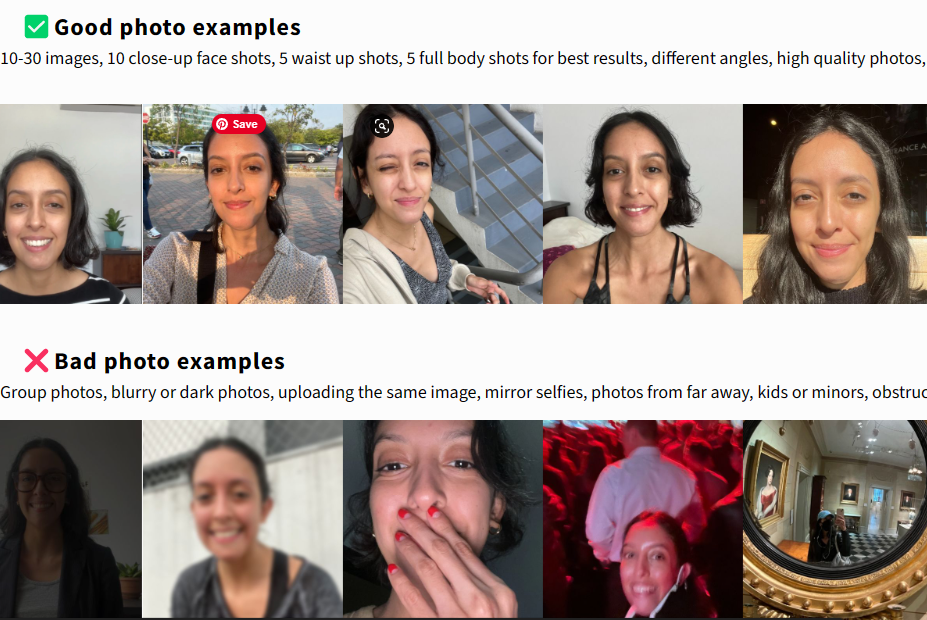 Glowup is a magical app that helps you create a fantastic headshot without leaving your house or spending a fortune. You don't need to find a fancy photographer or buy new clothes. All you need is your phone or computer and the desire to look your best online. With Glowup, you can show the world your amazing self with ease!
Join Guidady AI Mail List
Subscribe to our mailing list and get interesting stuff and updates to your email inbox.