Are you ready to unleash your inner artist? With the power of AI, creating stunning artwork has never been easier! Just give WOMBO Dream app a prompt and select an art style, and voila! In just seconds, you'll have a breathtaking painting that's sure to amaze you. So why wait? Let's turn your ideas into works of art today!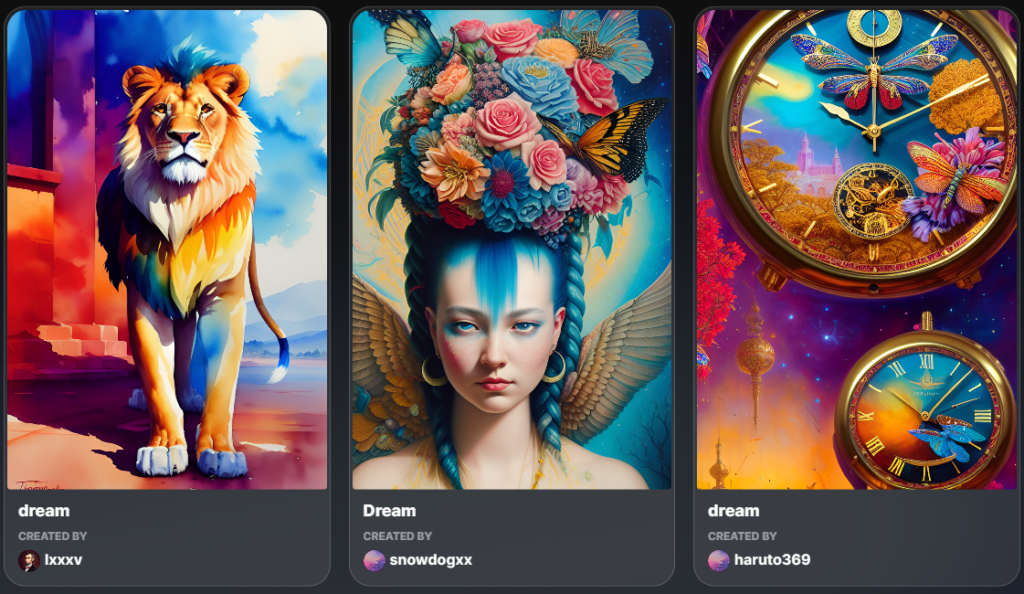 WOMBO's Dream features
Exclusive Discord Role
Unlock an exclusive Discord role by following the instructions. Simply complete the steps and you will gain access to this special feature on Discord!
Premium Styles
Get exclusive access to a range of art styles that are not available to non-premium users. This will allow you to create unique and stylish dreams that stand out from the rest!
Priority Queue
By subscribing to our premium service, you can take advantage of a priority queue, which means that your dream will be generated faster than non-premium users. This is perfect if you are in a rush to create your dream!
Multiple Outputs
Save time by generating up to 4 outputs at once! This means that you can create multiple versions of your dream and compare them side-by-side, allowing you to choose the best one.
Variations
With our premium service, you can fine-tune your dream even further with 3 alternative options. This allows you to customize your dream to your liking and create a truly unique experience!
Save as Video
After generating your dream, you can view and download a video of the process. This is a great way to showcase your creativity and share it with others!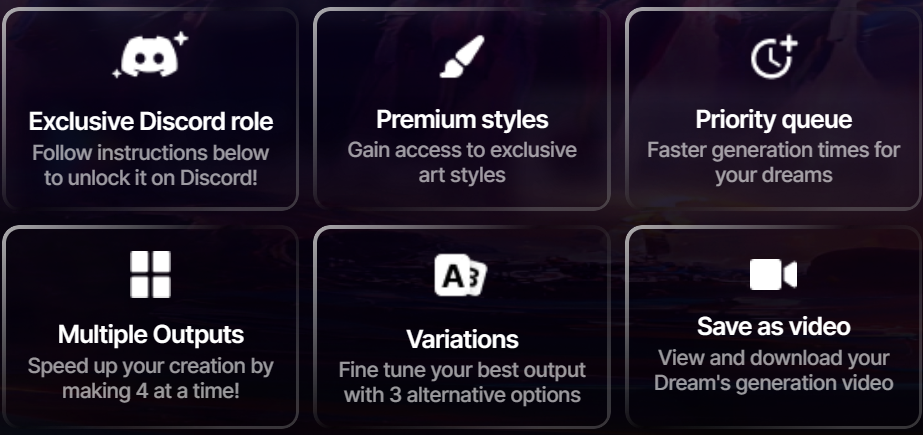 How to use Dream App?
Simply, Enter a prompt, select the art style, and press on Create button. You can also make variations and edit images (still in Beta).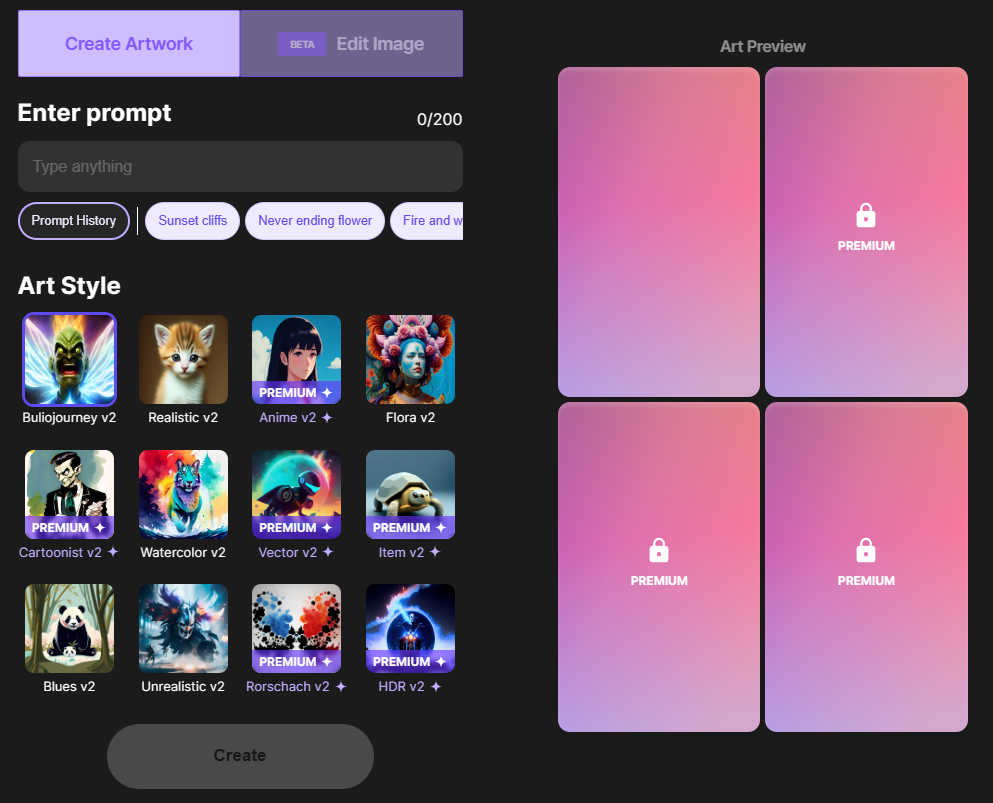 Examples of Dream App creations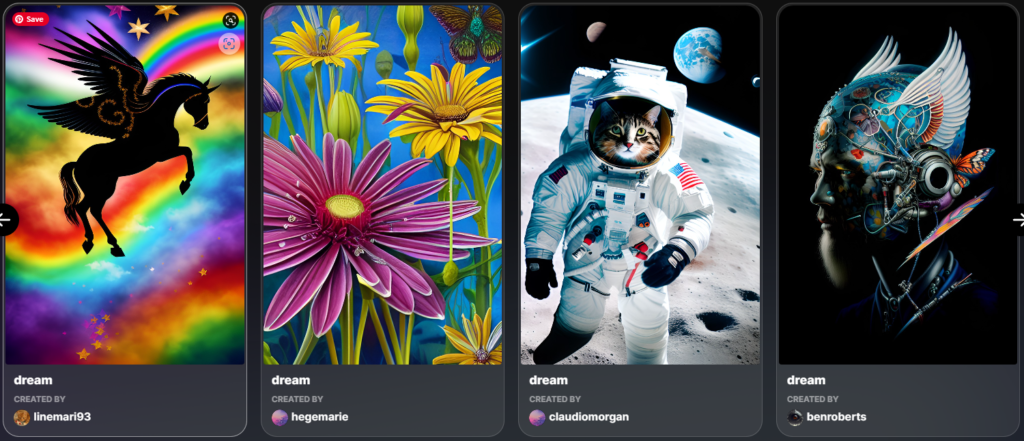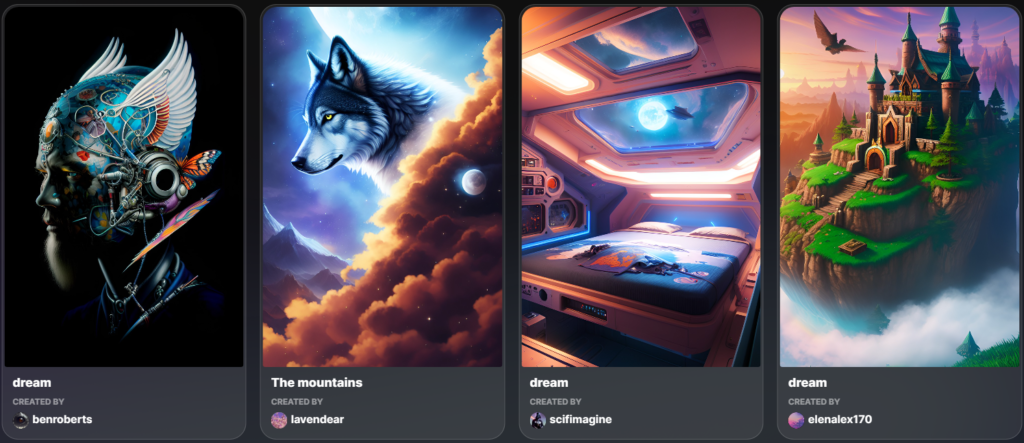 Wombo Dream app pricing
YEARLY
For a year, it costs $89.99 which equates to only $7.50 per month. You can enjoy a 30% discount on this plan, and also avail of a free trial for 3 days.
MONTHLY
If you prefer a monthly plan, it costs $9.99 per month.
LIFETIME
For a one-time payment of $169.99, you can get a lifetime plan.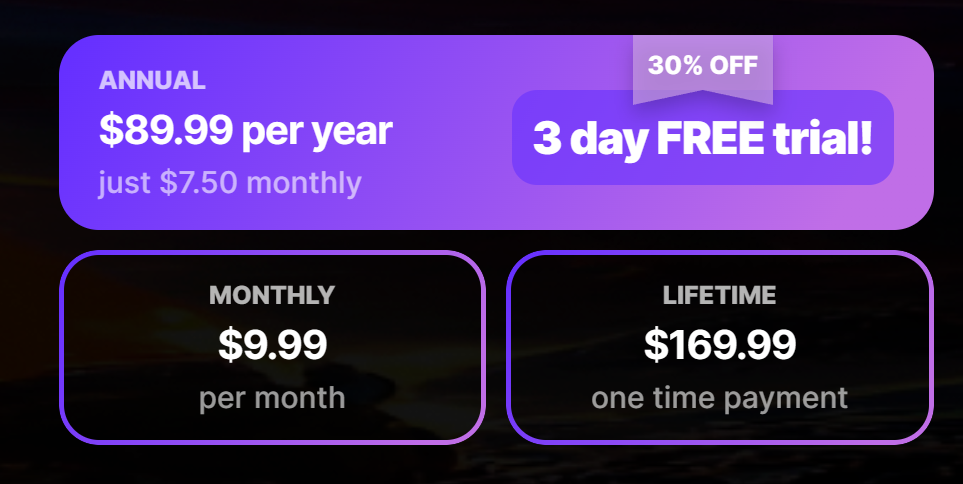 Download Dream App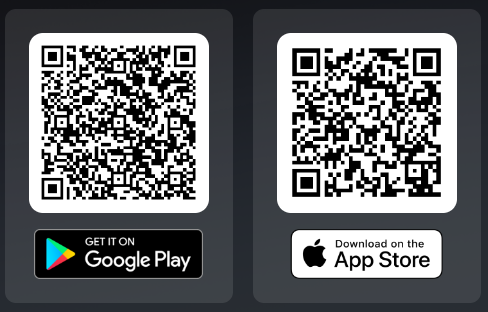 Join Guidady AI Mail List
Subscribe to our mailing list and get interesting stuff and updates to your email inbox.