Humans want to dream, create, and innovate. But, tedious tasks drain our time, creativity, and energy, and prevent us from pursuing our purpose. To connect with our work, we need a significant change in how we approach it, rather than just minor improvements.
"Today, we are bringing the power of next-generation AI to work".This is how Microsoft introduced the AI-powered Microsoft 365 Copilot. Similar to an assistant, the Copilot, which is powered by GPT-4 from OpenAI, will integrate with Microsoft 365 apps.
A new way to use 365 apps
Microsoft 365 Copilot is integrated into everyday apps to help people stay focused on their tasks and reduce busy work.
Copilot in Word: Writes, edits, summarizes, and creates content with others.
Copilot in PowerPoint: Helps create presentations through natural language commands.
Copilot in Excel: Helps identify trends and create data visualizations quickly.
Copilot in Outlook: Helps manage the inbox for more effective communication.
Copilot in Teams: Makes meetings more productive with real-time summaries and action items.
Copilot in Power Platform: Helps accelerate development with low-code tools.
Business Chat: Brings together data to help summarize chats, write emails, and find important dates.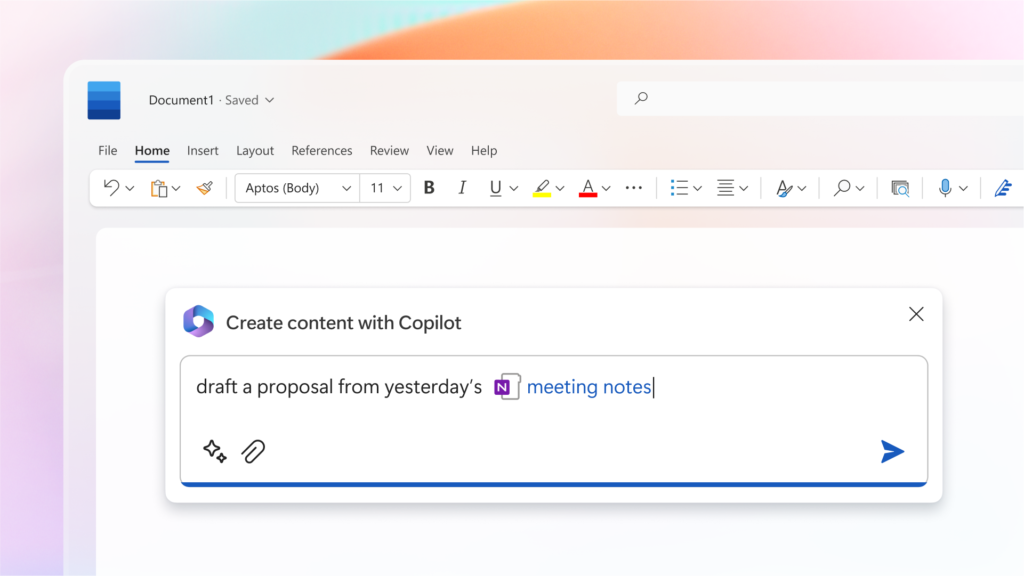 Microsoft has announced a new feature called Business Chat that works across various apps and tools, including LLM and Microsoft 365. It uses natural language prompts to generate status updates based on the morning's meetings, emails, and chat threads.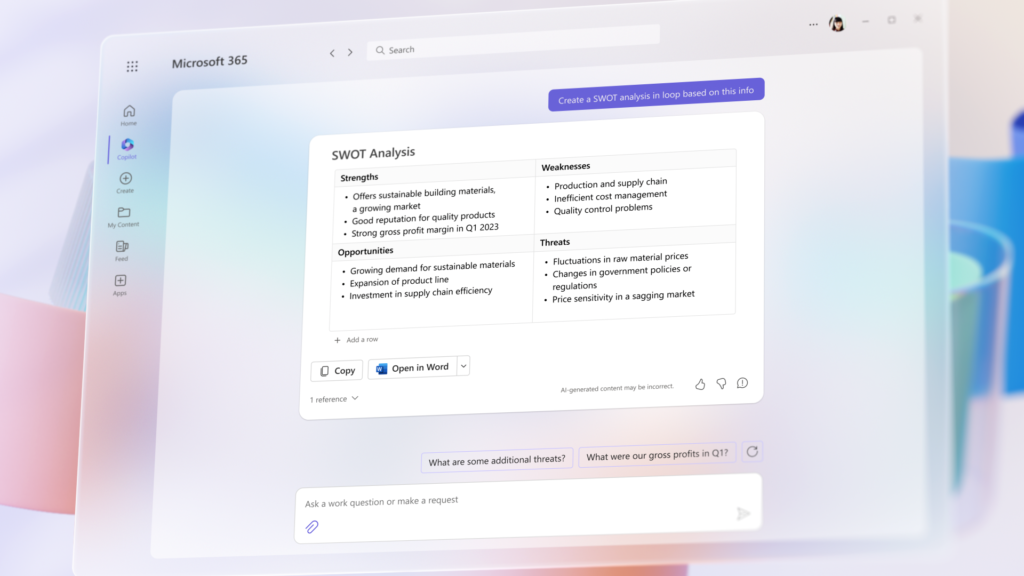 "Copilot combines the power of large language models with your data and apps to turn your words into the most powerful productivity tool on the planet," Jared Spataro commented.
Microsoft has created Microsoft 365 Copilot with a focus on data security and privacy in the enterprise. It follows AI principles and Responsible AI Standards based on decades of research. Copilot's language models do not use customer content or individual prompts. It is designed to provide enterprise-level AI on a large scale.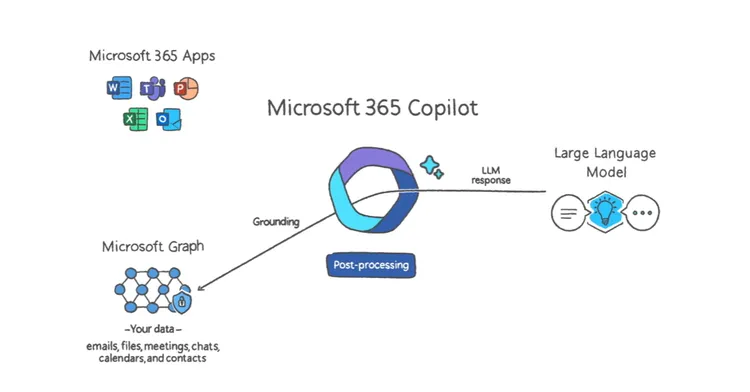 Microsoft recently announced Dynamics 365 Copilot as the world's first AI Copilot in both CRM and ERP. Copilot is now being integrated into Microsoft apps such as Word, Excel, PowerPoint, Outlook, Teams, Microsoft Viva, Power Platform, and more. Pricing and licensing details will be available soon. Copilot is currently being tested with a small group of customers for feedback to improve the models as they scale.
To conclude…
Microsoft's approach to starting small is a smart move, as it allows them to test their AI-powered systems in a controlled environment, giving them the ability to detect and correct any potential issues early on. Jamie Teevan, Microsoft's chief scientist, has emphasized the importance of mitigating the risks associated with AI systems, such as bias or misuse. Microsoft is committed to addressing these risks proactively, taking a long-term approach that prioritizes the safety and security of its customers. While they acknowledge that mistakes may be made, they have a plan in place to quickly address and correct any errors that arise, and are dedicated to ensuring that their AI systems are reliable and trustworthy.
Join Guidady AI Mail List
Subscribe to our mailing list and get interesting stuff and updates to your email inbox.