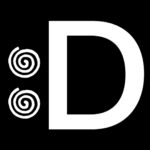 Deep Voodoo, an artificial intelligence entertainment startup, was established by Trey Parker and Matt Stone. Since early 2020, the company has been developing the world's foremost proprietary deepfake technology. Currently, Deep Voodoo is focused on creating the most advanced and top-tier deepfake tools in the market.
When the company made its public debut, the influence of Parker and Stone was evident, as they were accompanied by none other than Kendrick Lamar. In the music video for "The Heart Part 5," the artist appears to perform his lyrics in a single take. However, as he looks straight into the camera, his face transforms into those of various well-known figures, including OJ Simpson, Nipsey Hussle, Kobe Bryant, and Kanye West.
Join Guidady AI Mail List
Subscribe to our mailing list and get interesting stuff and updates to your email inbox.