Are you ready to revolutionize the way you create videos? With Kaiber, you have the power to turn your images and text descriptions into visually stunning videos that bring your ideas to life. From anime to concept art, impressionism, and beyond, Kaiber offers a wide range of styles to choose from, so you can truly express yourself in a unique and captivating way.
What is Kaiber?
Kaiber is the ultimate video generation engine that transforms your images and text into stunning videos, perfect for musicians, artists, content creators, and futurists looking to push the boundaries of AI tools. Best of all, it's completely free and requires no credit card.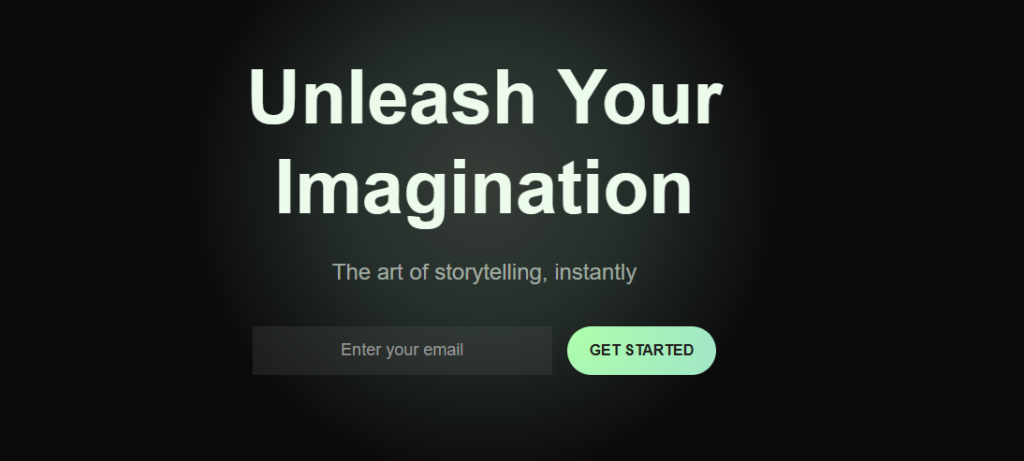 How Kaiber works?
The following steps outline how to use Kaiber to create videos:
Begin by uploading your own images or audio files, which will form the basis of your video and give life to existing content.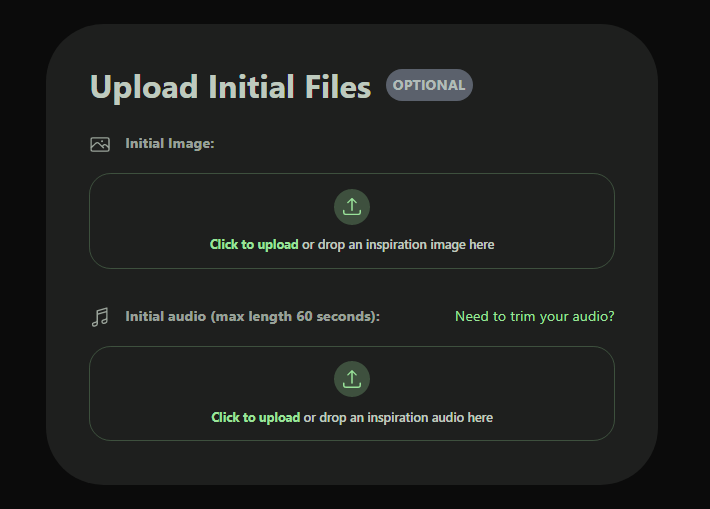 Next, you can either describe the specific vision you have in mind for your video or choose from Kaiber's curated styles and prompt templates.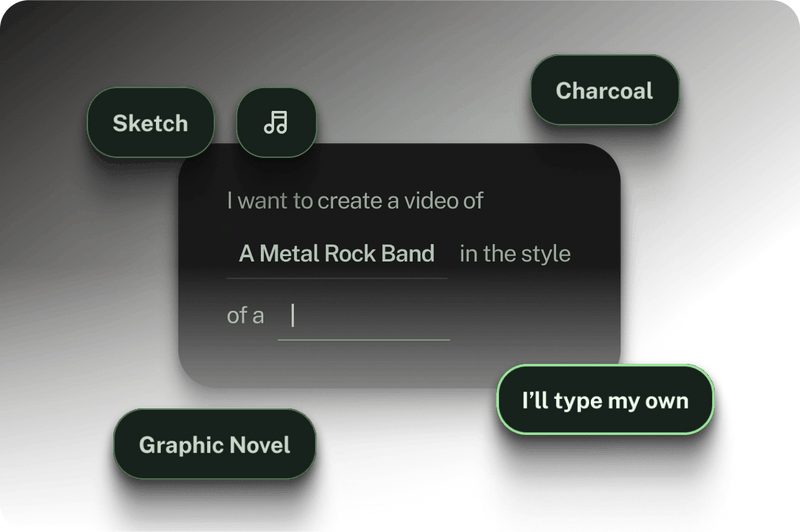 You can then customize various settings to ensure your video aligns with your vision. This includes adjusting the length, dimensions, and camera movements, among other options.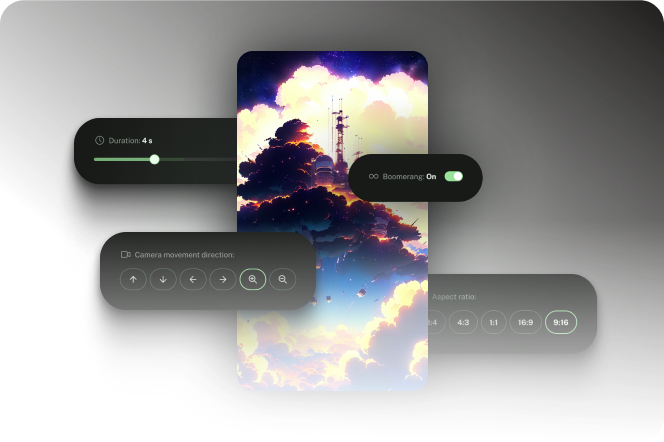 Select your starting frame from the four options that Kaiber generates for you, curating the vibe of your video before it begins.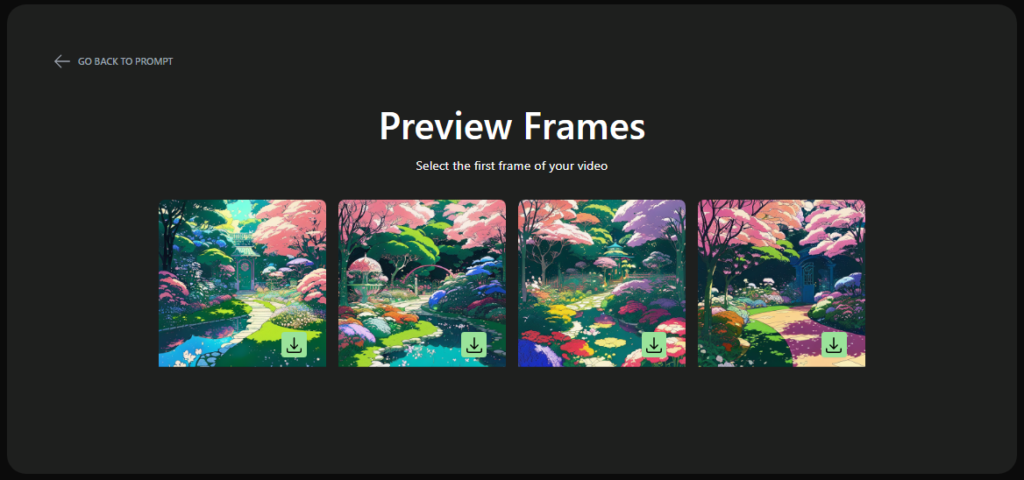 Finally, export and share your creation with the world by downloading your completed video.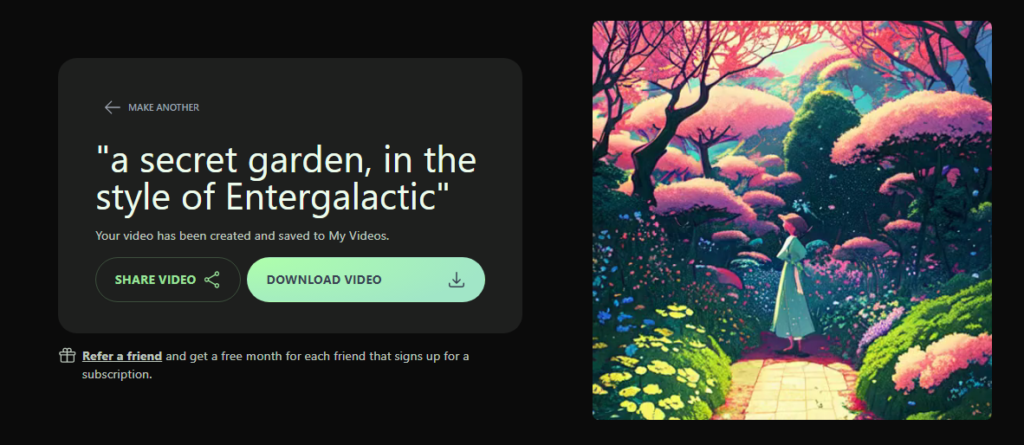 Kaiber Pricing
Kaiber offers a free plan that allows users to explore the product before committing to a paid plan. This free plan provides 30 credits, which equates to approximately 30 seconds of video, but the final product will bear the Kaiber watermark.
The Pro plan, which costs $10 per month or $120 per year, offers 12,000 credits per year, enough for 12,000 seconds of video. Credits roll over each month, and videos created under this plan will not bear the Kaiber watermark.
For users creating long-form videos, or those seeking hands-on support from an AI artist, Kaiber's Studio Production plan is available upon request and requires a customized quote.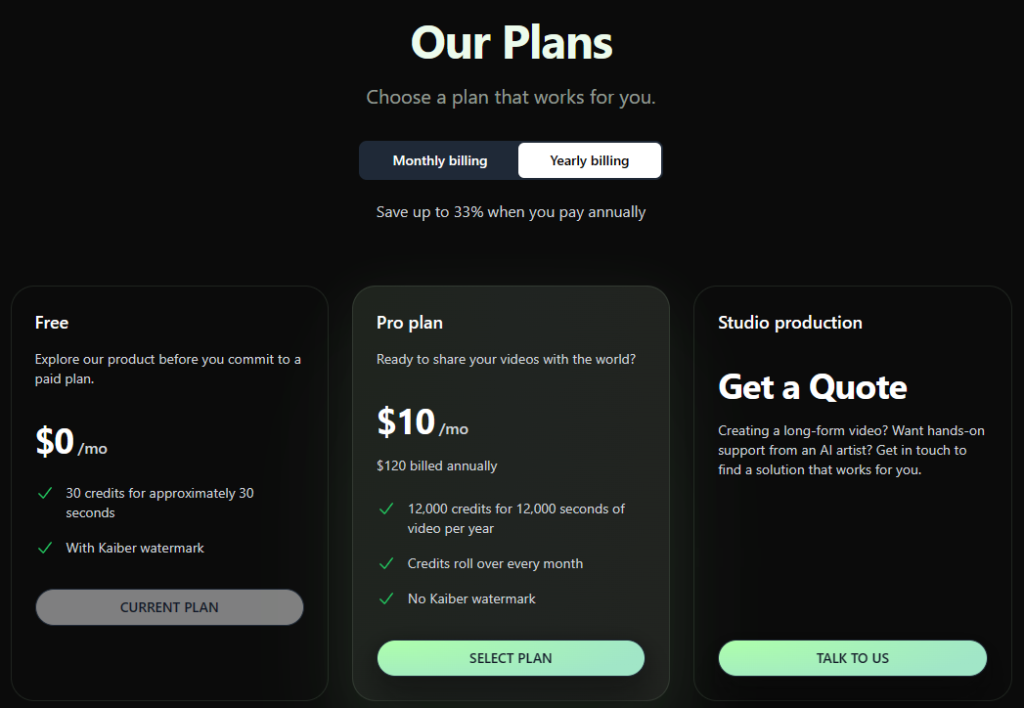 What is the typical rendering time for a video?
The initial style previews can take up to 30 seconds to generate, while the final rendering time varies depending on the length of the video, and may take anywhere from minutes to hours. The length of time required for rendering is due to the fact that the AI is generating multiple frames per second. However, the Kaiber team is continuously exploring ways to minimize the rendering time and improve the user experience.