The AI Text Classifier is an improved GPT model that determines the probability that a text was written by AI from a number of sources, including ChatGPT.
The company said that it has created a classifier that is able to distinguish the text written by a person from the text generated by the neural network. It should help identify the use of AI to spread misinformation or abuse in education.
A classifier is a language model trained on pairs of human-generated and AI-generated texts. To do this, requests to neural networks were formulated in accordance with the topics of texts written by people.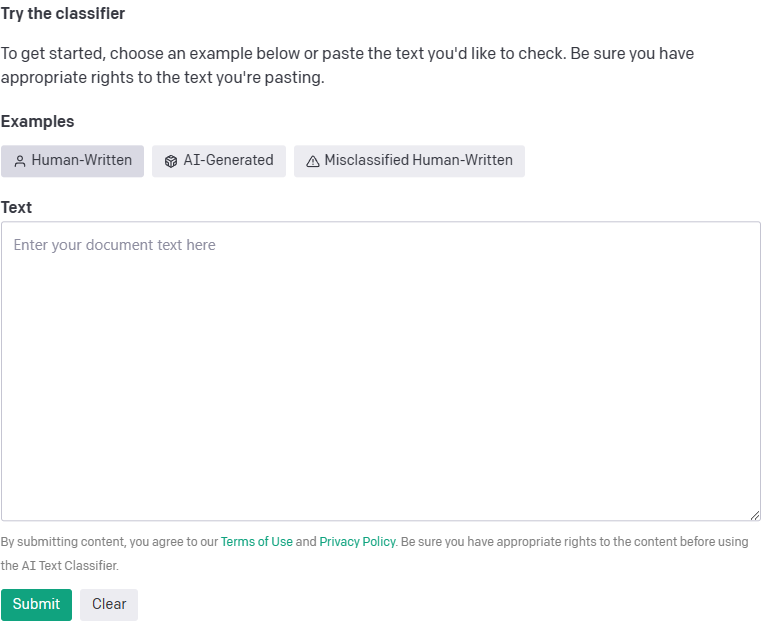 AI Text Classifier is still in "BETA"
OpenAI warns that the tool is not completely reliable, and recommends using it only for materials in English. During the tests, the classifier determined the texts written by the AI with an accuracy of 26%. In 9% of cases, he incorrectly identified the text created by man as generated.
Limitations of the Tool
The accuracy of the classifier increases as the amount of text being checked increases. Its reliability when checking small texts (less than a thousand characters) will be low. It can also give a false result when checking a text edited by a person.

Join Guidady AI Mail List
Subscribe to our mailing list and get interesting stuff and updates to your email inbox.