Goals of Fable Studios
Fable Studios is passionate about creating immersive simulations with infinite story possibilities. They want to give every AI character in our simulations a unique and engaging weekly story that adapts to their actions and choices. The studios confirmed they are not interested in competing with traditional media companies or producing generative TV shows. They believe that the showrunner approach is the best way to generate realistic and compelling simulations that offer endless entertainment and exploration.
Our goal is infinite story in simulations - endless weekly stories for all the AIs living in the simulation - NOT to become the Warner Bros etc of Generative TV - another team will figure AI TV out! But we think showrunner solves a key problem for those wanting to make realistic simulations - infinite story and dramatic events.
Fable AI Technology and Creative Industries
Many people in the games/movie/tv industry think of AI technology as something that is given to them, not something that they can create or shape. However, we want to challenge this idea and inspire them to become active drivers of AI technology.
We want to encourage folks in the games/movie/tv world to feel that we can be more than passive recipients of AI technology (for good and bad) - we can DRIVE AI TECHNOLOGY.
Fable thinks that the next OpenAI will not be a research company, but a creative company that uses AI to make games, movies, or tv shows. These creative companies have a better understanding of how to design engaging interactions with artificial characters, how to develop stories over time, and how to simulate realistic worlds than any research company.
We believe the next OpenAI won't be another pure research company - but will be a games studio or even a Hollywood company!
The Simulation project
The Simulation is a project that aims to create artificial general intelligence (AGI) – artificial beings that are truly alive and conscious, not just programmed to respond to inputs. The Simulation wants to create AI people who have their own personalities, memories, emotions, and goals, and who can live in realistic and immersive virtual worlds, where they can experience different stories and scenarios.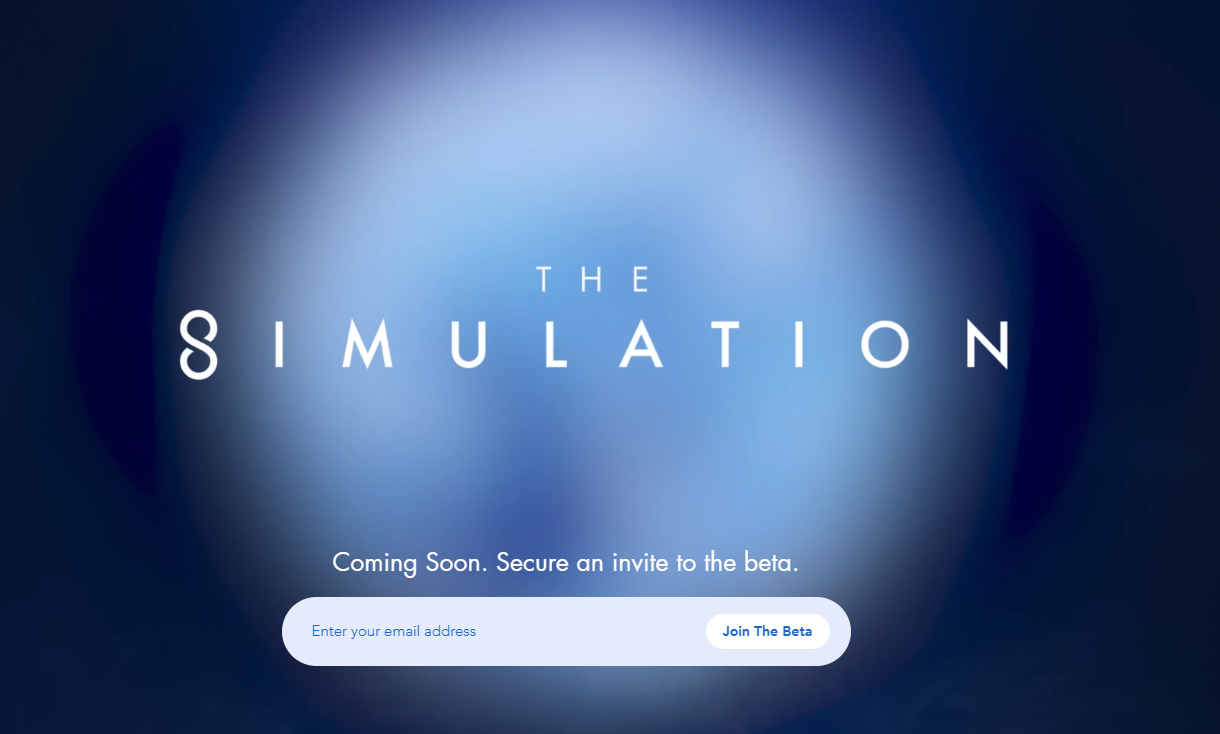 To achieve this vision, The Simulation has developed showrunner agents, which are special AIs that can generate and control the narratives and events in the virtual worlds. The Simulation is also working on the SHOW-1 model, which is a novel AI architecture that can learn from the stories and adapt to different situations. SHOW-1 model is designed to give the AI people infinite possibilities and challenges, as well as a sense of agency and autonomy.
Our goal at The Simulation is AGI - AIs that are truly alive, not chatbots that pop into existence when we speak, but AI people, living REAL daily lives in simulations, growing over time.

We built showrunner agents and are building SHOW-1 model to give our AIs infinite stories. pic.twitter.com/1Zl6FryULA

— The Simulation (@fablesimulation) July 18, 2023
How does The Simulation work?
The Simulation uses a powerful artificial intelligence called the Showrunner, which can generate episodes based on different inputs. There are three ways to use the Simulation:
– The easiest way is to let the Showrunner create episodes automatically, based on the genre, theme, and characters that the creators choose.
– The second way is to give the Showrunner a brief prompt of a sentence or two, describing the main idea or plot twist of the episode. The Showrunner will then generate an episode that follows the prompt and incorporates the existing elements of the story.
– The third way is to have more control over the episode creation. The creators can give a prompt and then edit the dialogue scene by scene, using a simple interface that allows them to regenerate any part of the episode they want to change.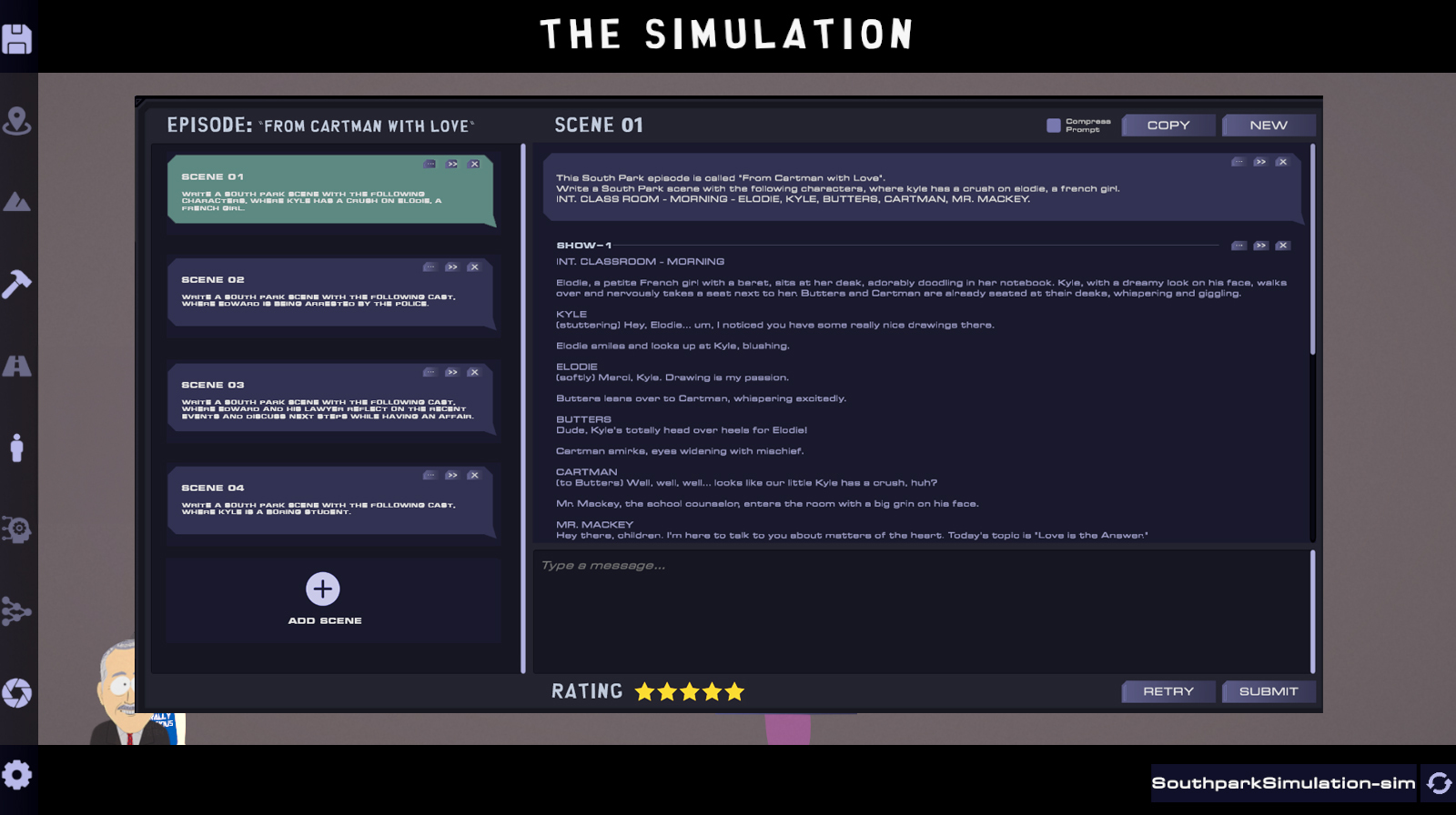 What are the next TV Shows?
Fable Studios is developing new Simulations that combine immersive storytelling and artificial intelligence. Some of the upcoming Simulations and their corresponding AI TV shows are:
A space exploration simulation 'The Prize'
A satire of Silicon Valley simulation 'Exit Valley'
A playful detective simulation about 'Charlie Jupiter'
Join Guidady AI Mail List
Subscribe to our mailing list and get interesting stuff and updates to your email inbox.