As a fiction writer, it's challenging to come up with new storylines and fresh ideas. Writer's block can often stop you from creating a short story, novel, short film, or screenplay that you have within you. But don't worry! AI story generator can help you brainstorm new ideas, develop characters, create great plots, and write compelling stories. These tools can ensure that you include all the essential story elements.
In this article, we will rank and review the 8 best AI story generators for fiction writers based on features, use cases, pros, cons, and pricing.
SudoWrite is an AI-powered writing app that streamlines the story-writing process. It uses natural language processing and machine learning algorithms to offer writers helpful keywords, synonyms, and other writing tips. With insights into reader reactions to written content, authors can tailor their stories to meet their audience's needs.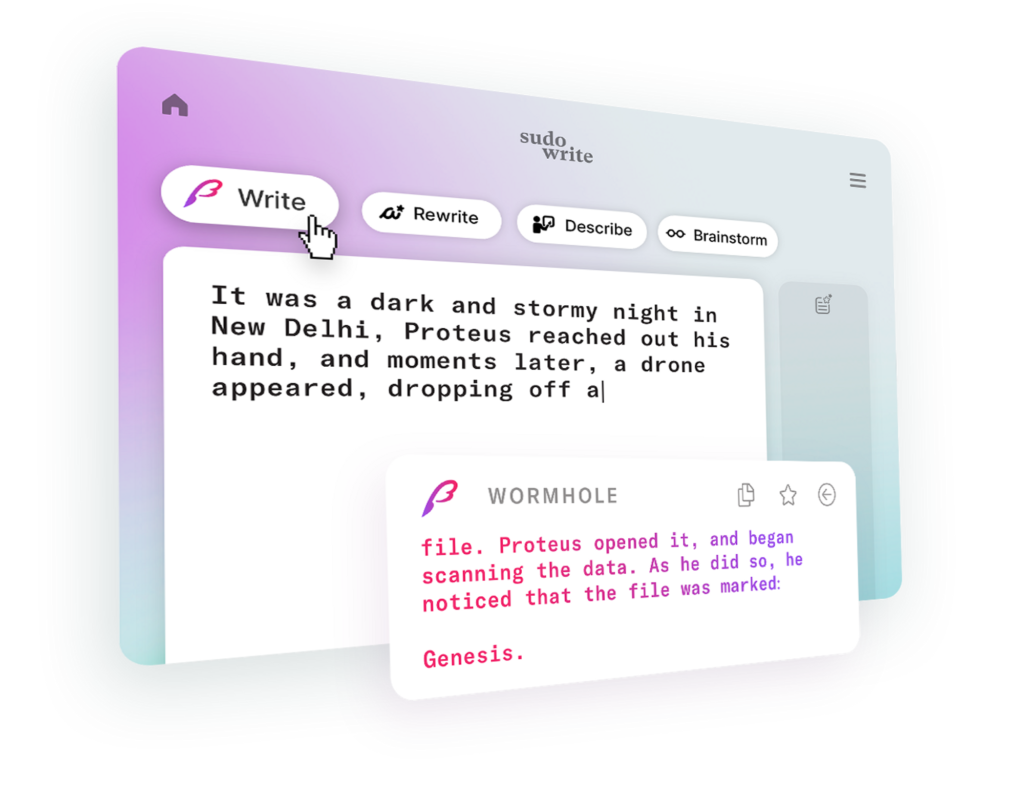 Sudowrite is the perfect tool for any storyteller looking to make writing faster and easier. Powered by variants of the ChatGPT-3 algorithm and proprietary narrative processors, it offers automated keyword suggestions and insights into reader reactions so that authors can create stories tailored to their intended audience.
Sudowrite starts at just $10 per month, and the best deal is the Professional level, where you can generate 90,000 words per month for $20/month. They also have a great free trial so that you can try out the software before deciding to pay for it!
Sudowrite is an ideal AI story-writing tool that uses automated keyword suggestions, natural language processing algorithms, and machine learning algorithms to speed up the writing process. Its easy-to-use programming language and comprehensive library of resources make it easy to create engaging stories that capture readers' attention quickly.
Rytr is a powerful AI story generator that can help you come up with unique ideas and storylines. Based on a neural network trained on over 500,000 stories, Rytr offers various features such as auto-writing, blog topic generation, and more.
Rytr offers three pricing plans: Basic, Premium, and Business. The Basic Plan starts at $29 per month and includes 10,000 words, while the Business Plan costs $499 per month and includes 1,000,000 words.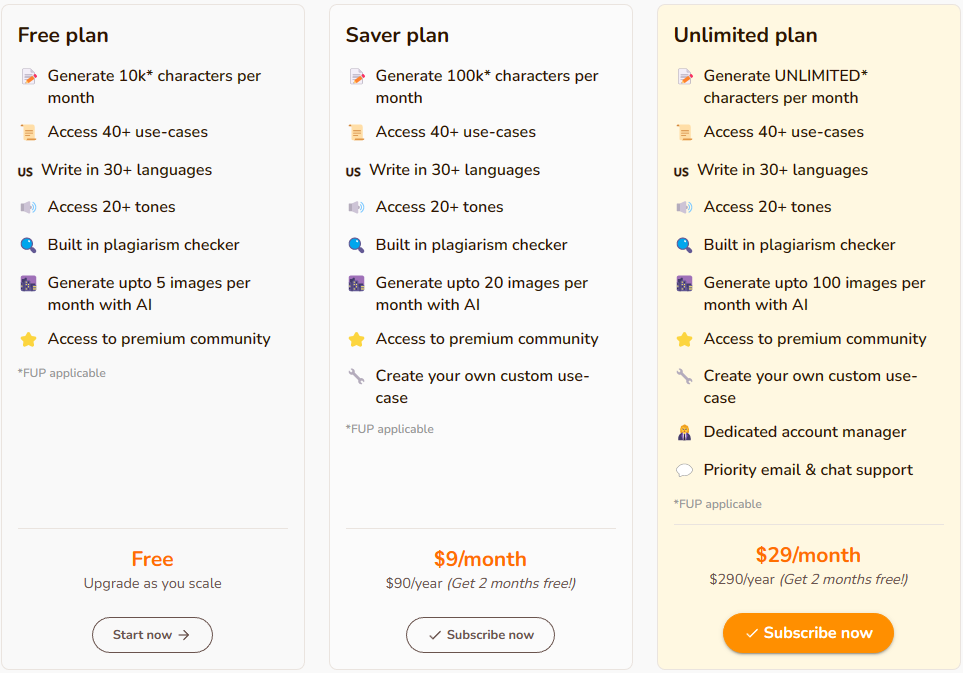 Rytr is an excellent AI writing tool that can help you come up with creative ideas and generate unique storylines. With its various features and plans, it can be suitable for both individual writers and businesses.
Are you a fiction writer struggling to come up with new and exciting story ideas? Look no further than ClosersCopy – the AI tool designed to help writers generate unique and captivating story outlines.
Using a powerful neural network, ClosersCopy can create story ideas based on input from the user. Simply provide information about the genre, length, and style of your story, and the AI writer will generate a detailed outline for you to work from.
Pricing:
ClosersCopy offers three pricing options:
Power Mode: $49.99/month for 300 AI runs per month.
Superpower Mode: $79.99/month for unlimited AI runs per month.
Superpower Squad: $99.99/month, which allows you to share the program with friends.
If you're a writer in need of inspiration or struggling to come up with new story ideas, ClosersCopy is an essential tool to add to your arsenal. With its powerful AI technology, customizable options, and detailed outlines, ClosersCopy is sure to help you unlock your creativity and take your writing to the next level.
StoryLab is an innovative AI-powered writing assistant that can help you generate story ideas, outlines, and character profiles. This app is specifically designed to assist fiction authors in writing their stories by providing them with creative ideas and outlines. With the help of a neural network, StoryLab can generate high-quality content based on your input, allowing you to choose the genre, length, and style of your story.
One of the top features of StoryLab is its ability to provide you with a detailed outline of your story plot. This feature is especially helpful for writers who need guidance in structuring their stories. Additionally, you can share your outlines with other users and receive feedback, which can help improve your writing skills.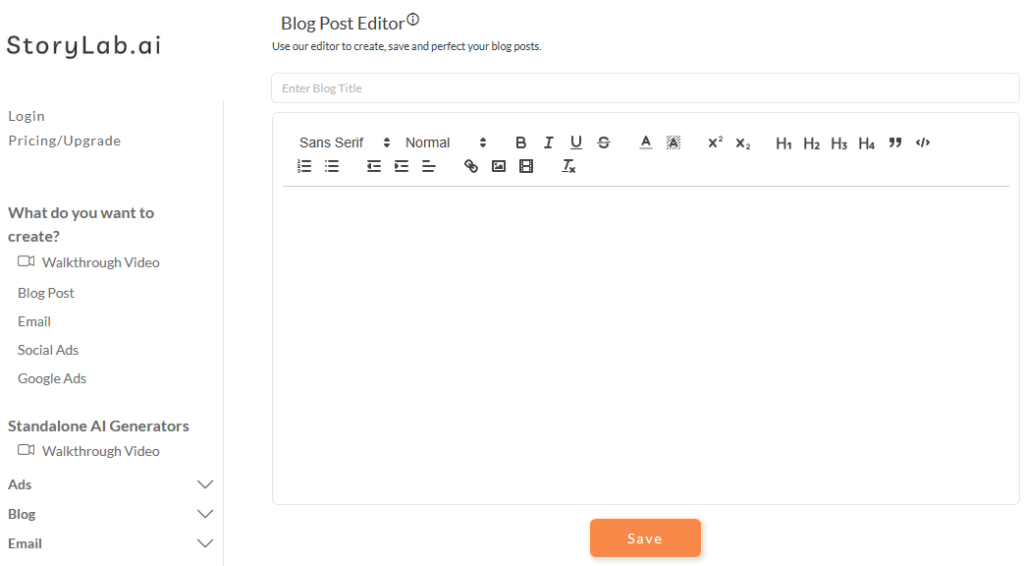 StoryLab is constantly updated with new features and improvements, ensuring that you always have access to the latest tools and technology. With a range of pricing options to fit any budget, including a free version with 15 AI runs per month, StoryLab is an affordable way to enhance your writing skills.
AI Dungeon is an online platform that uses AI to generate endless story possibilities. The platform is ideal for fiction writers looking for an AI story-writing tool. The user types in a prompt, and the AI generates a story based on that prompt. The story can go in any direction the writer wants, and there's no limit to what can be created. The platform offers the ability to generate infinite stories, a variety of settings and genres to choose from, and customizable characters. AI Dungeon is free to use, making it the perfect solution for those who want to have fun with story generation.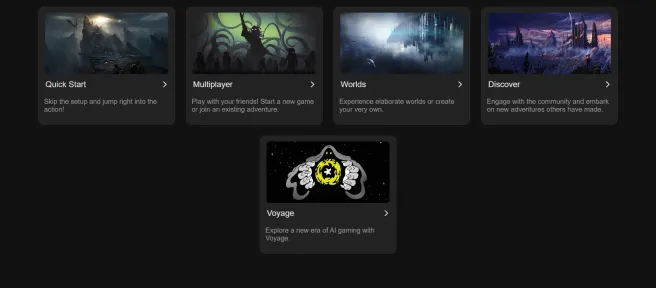 ShortlyAI is a great tool for fiction writers who want to bypass writer's block and find ideas for stories and AI book writing. The app uses AI tools to develop new plotlines, characters, and settings based on the user's set parameters. Writers can also share their ideas with other users and get feedback on their work. The app offers various genres to choose from, and writers can set their story's length. ShortlyAI's annual plan is $65/month (billed yearly), while their monthly plan is $79/month (billed monthly).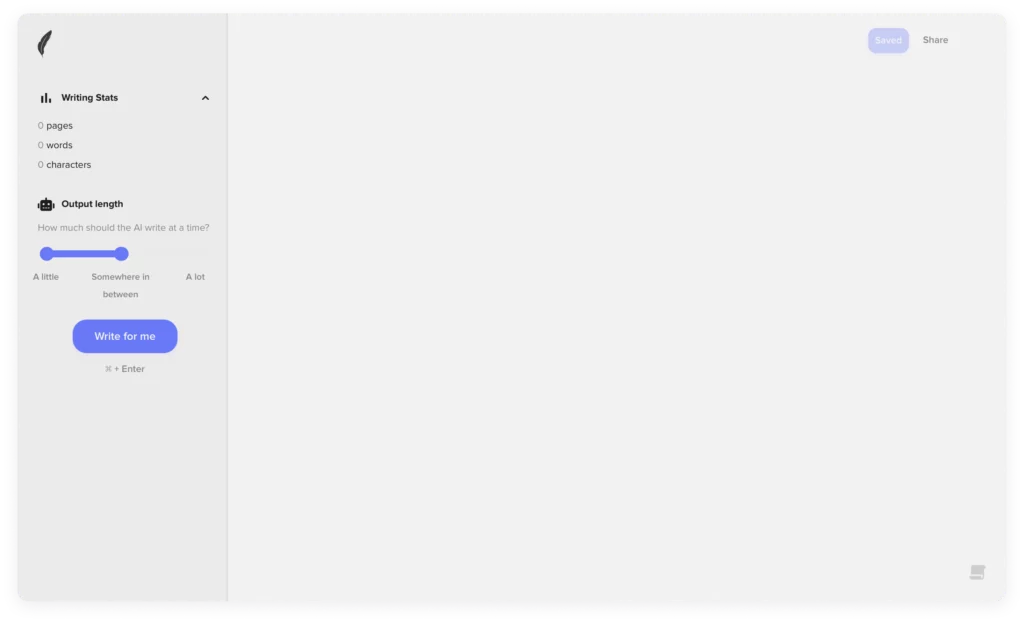 Jasper AI is an AI-generated story maker that uses a neural network and natural language processing to write compelling stories. It offers a wide range of features, including a plot generator, character development tools, and an idea bank. With over 50 templates for writing, Jasper AI offers a familiar and easy-to-use Google Docs-like editor that can be accessed from any web browser.
Jasper AI offers a Starter Plan that starts at $24 per month, which includes 20,000 words generated, and a Boss Mode Plan that starts at $49 per month and includes 50,000 words per month. The plans can be expanded if you need more words generated per month. I use the Boss Mode plan with 100,000 credits per month, which costs $99 per month.
Jasper AI is an excellent AI story generator that can help you develop novel ideas and create AI-generated creative stories. It is suitable for fiction and non-fiction book writers who want an AI story generator that is constantly learning and improving through machine learning technology. Jasper AI is a popular content-generating AI tool among creatives.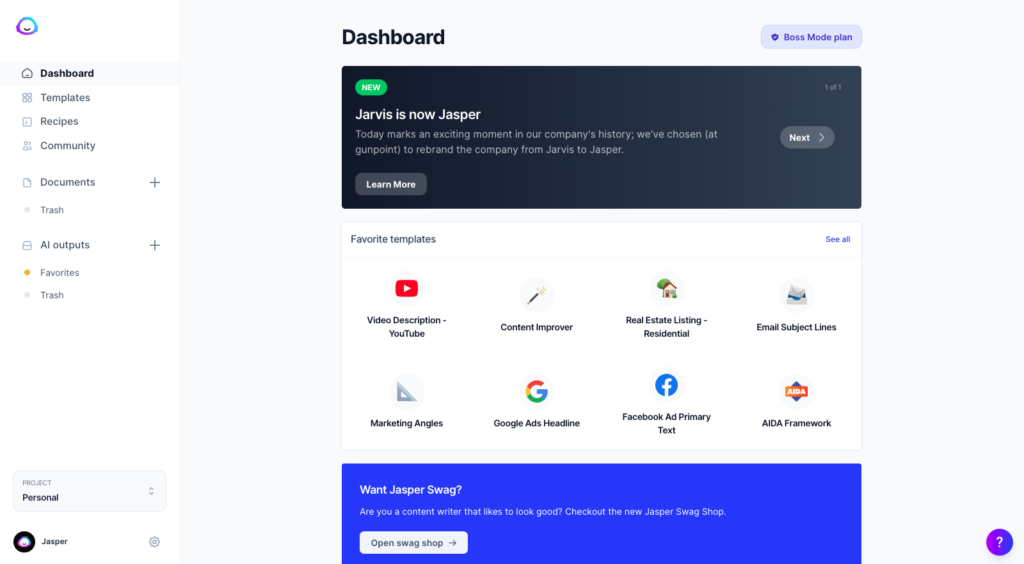 ---
FAQs about AI Story Generator Tools:
Q: What are AI Story Generator Tools?
A: AI story generator tools are apps that use AI to create new stories. Writers can use these tools to generate ideas for plots, characters, and settings. Some AI story generators also allow users to share their ideas with others and get feedback on their work.
Q: What is the best AI story generator tool?
A: The perfect AI story generator tool is the one that best meets your needs as a writer. Consider the app's ability to generate new and unique ideas, the variety of genres available, and the app's pricing.
For me: I prefer Sudowrite
Q: What are the benefits of using an AI story generator tool?
A: AI story generator tools are fantastic for helping fiction writers come up with new and interesting story plots, as well as helping them write engaging stories. Many AI story-writing tools can help you write long-form stories, such as novels and books.
Q: Can AI generate stories?
A: Theoretically, yes. AI can create stories. But can it generate good stories? That's the real question. It takes a lot of human input to have AI story-writing programs create a good story. However, it can make the process faster and easier! Take advantage of the free trials of one or more of these apps and try them out for yourself!
Q: How do I create an AI story?
A: Generally, you'll start by inputting information about what kind of creative story you want to create. You'll use the AI software to help outline the story, create characters, and then write the story. Remember, a good story writer will use the AI writing assistant as a helper for writing their story, not as an outsourced writer.
Q: How do I get Jasper AI for free?
A: Jasper (formerly known as Jarvis) offers a free 5-day AI story generator tools trial. Try it out yourself for free! If you sign up through any link on this article, you'll receive 10,000 generated words for free!
Q: Is Novel AI free?
A: Novel AI has a free tier that offers 100 free AI generations and access to their Euterpe AI Story Generating software.
Q: Can AI create videos?
A: Yes, AI can generate videos! Many software programs are specifically designed for this purpose. These programs use algorithms to create realistic-looking videos from a set of inputs. The potential applications of AI-generated videos are limited only by the imagination of those who use them!
In conclusion, AI story generator tools are a great resource for fiction writers looking to explore new genres and generate unique story ideas. While AI may not replace human writers, it can certainly enhance the writing process. Give one of these tools a try and see what new stories you can create!
Join Guidady AI Mail List
Subscribe to our mailing list and get interesting stuff and updates to your email inbox.