Phind
AI search engine for developers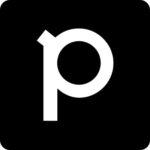 Phind is a new AI search engine for developers seeking fast and clear solutions to technical problems. Unlike standard search engines, which return a list of links, Phind generates answers straight from the web, with clear explanations and appropriate code samples. Phind is powered by massive, proprietary AI language models that can synthesize data from multiple sources and understand natural language queries.
WHAT THEY DO

Phind is a next-generation search engine.

They don't just return a list of links, they directly actually answer your question in natural language. With citations. pic.twitter.com/HcNCmxYjP8

— Humanloop (@humanloop) January 20, 2023
What is AI generative search engine?