BigSpeak AI is an innovative app that lets you create realistic audio from any text. It uses advanced machine learning algorithms to produce high-quality voice generation technology. You can use BigSpeak AI for various purposes, such as podcasts, audiobooks, presentations, and more.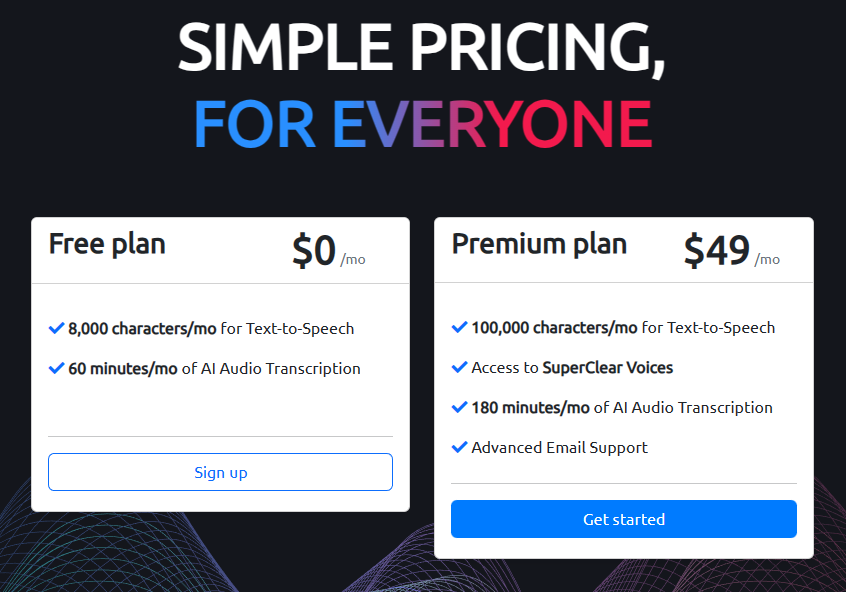 Join Guidady AI Mail List
Subscribe to our mailing list and get interesting stuff and updates to your email inbox.