Eduaide.Ai
AI-Assisted Course Development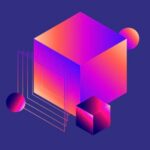 Eduaide.Ai is a platform that helps teachers design and deliver effective learning experiences for their students. It offers a wide range of educational resources that can be customized, adapted, and integrated into any curriculum. Whether you want to create something new or enhance what you already have, Eduaide.Ai gives you the tools and support you need.
"I think Eduaide is and will be super helpful to all teachers to ensure that students needs can be met"
"Eduaide is the perfect companion for educators, especially new educators or educators without many resources. The apps features help immensely with lesson plan development and design."
"Eduaide is perfect for creating unique and meaningful activities for my students at the click of a button. No more scrounging through the internet to find the perfect thing!"
Join Guidady AI Mail List
Subscribe to our mailing list and get interesting stuff and updates to your email inbox.