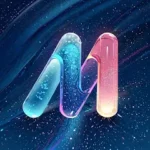 AI Mirror- the ultimate anime character creator. Design your own character & share amazing pics, memes, and avatars. Snap or upload a selfie and discover your anime alter ego.
Turn your photos into anime artwork with our innovative AI image-generation app! With just a few clicks, you can upload any photo and see how our state-of-the-art technology produces a new image in the style of your beloved animation IPs. Whether you're aiming to cartoonize yourself, craft a whimsical avatar, or just enjoy some digital art.
Join Guidady AI Mail List
Subscribe to our mailing list and get interesting stuff and updates to your email inbox.