Remodeled AI
AI Interior Room Designer
Remodeled.ai is an AI-powered interior design tool that helps you create stunning and personalized room designs in seconds. You can upload an image of your room and choose the type of room and theme you want to remodel. Remodeled.ai will then generate a new room for you with new flooring, walls, furniture, and other changes. You can also compare the original and generated images and save your favorite designs.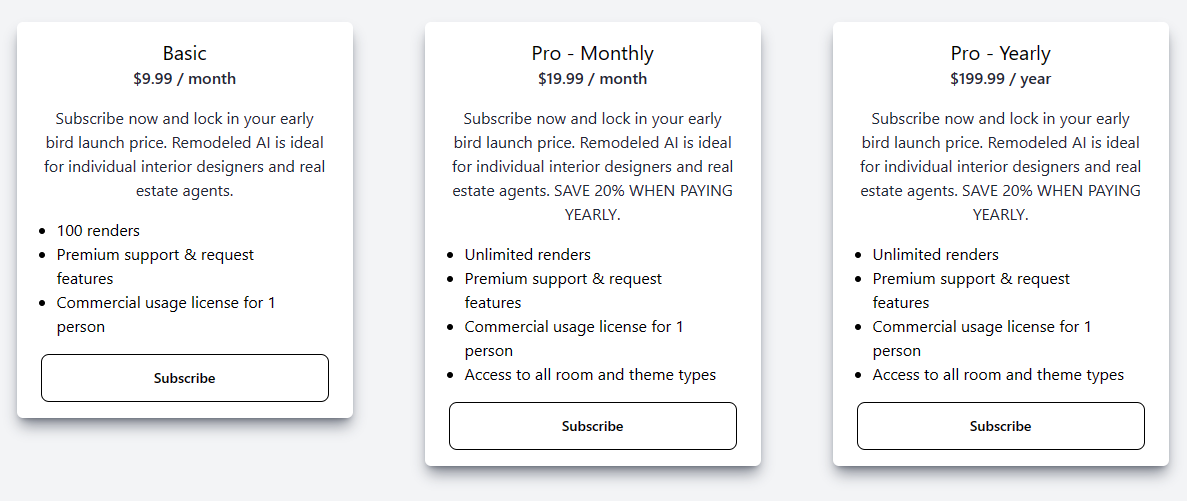 Join Guidady AI Mail List
Subscribe to our mailing list and get interesting stuff and updates to your email inbox.