2Shorts
AI Youtube Shorts Generator
✔️2shorts is a Youtube shorts generator that allows users to create YouTube Shorts videos in seconds.
✔️2shorts uses artificial intelligence to analyze any YouTube video link and generate a short version that highlights the most important or interesting parts. Users can customize the short video by choosing the start and end points and adding captions, music, stickers, and filters.
✔️2shorts aims to help users grow their YouTube channel by attracting more viewers with engaging short content.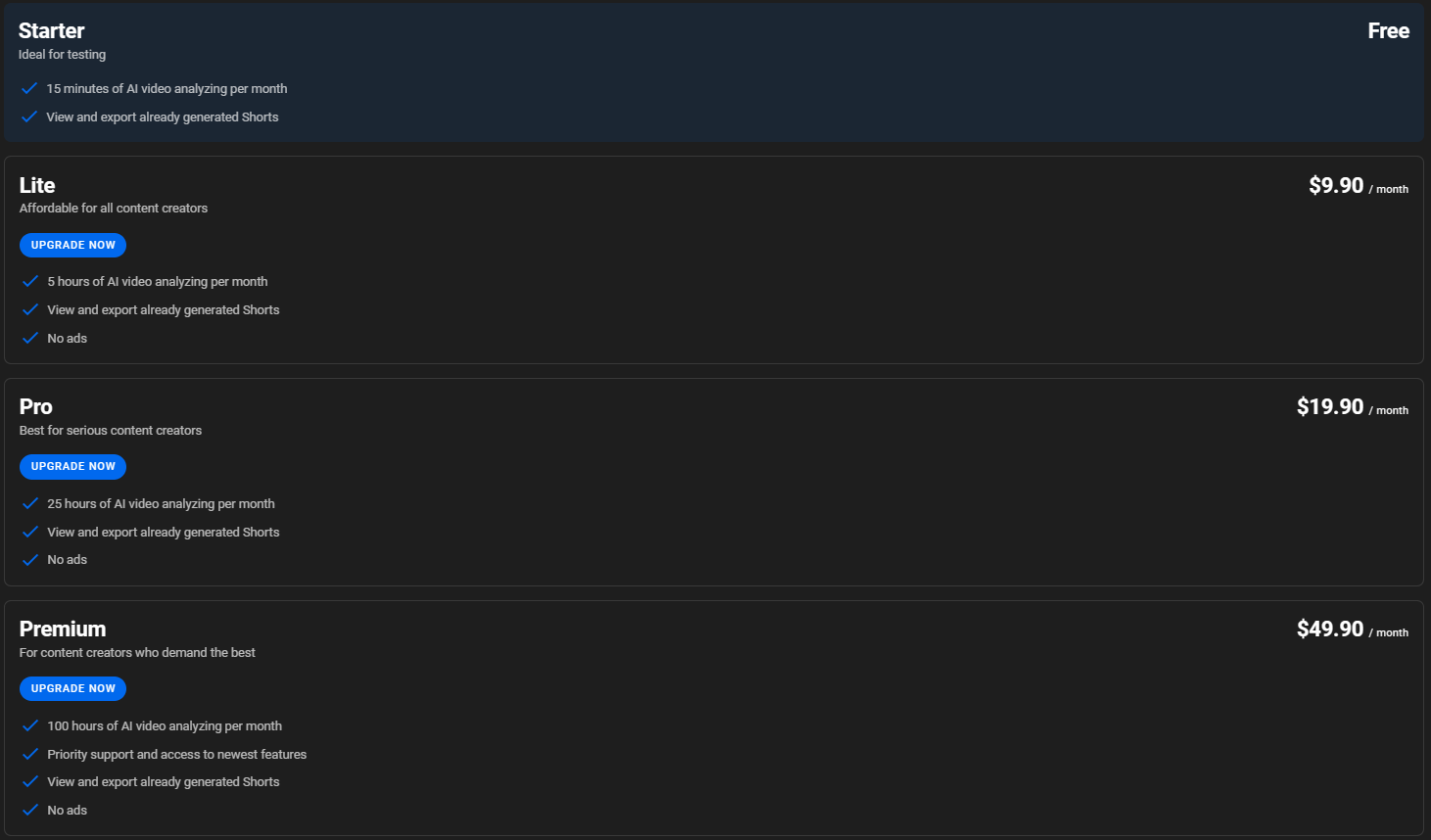 Join Guidady AI Mail List
Subscribe to our mailing list and get interesting stuff and updates to your email inbox.