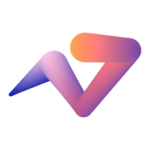 Meet Supercreator.ai, the app that lets you make amazing short videos with AI in minutes! Whether you want to promote your business, share your passion, or reach more people, Supercreator can help you do it faster and better. With Supercreator, you can:
✅ Generate catchy scripts with AI
✅ Add stunning green screen effects
✅ Edit your videos like a pro
✅ Get smart title and hashtag ideas
Supercreator is easy to use and fun to explore.
"Forget all the apps you use for content creation. Here's that app I can't imagine my content creation routine without. Remember you were shocked how on earth I managed to post 3 times on TikTok last week? This is the secret."

Carolina Uvarkina

"The script from article function is amazing and really helpful, as well as the extensive content created once the video is ready: caption, hashtags, etc. If you're struggling with content ideas and editing, Supercreator is the solution for you"

Domenico De Pinto

"If you're looking for a way to create content faster without compromising quality, try Supercreator!"

Leonora Moore

Join Guidady AI Mail List
Subscribe to our mailing list and get interesting stuff and updates to your email inbox.