Have you ever thought that artificial intelligence, which we previously thought could only be used for machine learning, could be used for something as artistic as composing music? Many people are frightened by the idea of creating music using AI.
The notion that advanced artificial intelligence contributes to the creation of something artistic is still fresh, and composing music has traditionally been a compassionate affair.
Nevertheless, the advent of AI has proven to be a fantastic addition to the field of music production and the modern audio industry.
You can see how artificial intelligence can boost your creativity and allow you to stay in a state of creative drift by looking at this list of the best AI music generators. Let's get started.
What Is AI Music Generator?
An AI music generator is a futuristic option for creating the best and highest quality music on the market. Another advantage is that it has become more affordable! You have to enter certain commands and the AI will do the rest.
However, creating music using AI is still difficult because it does not take into account human emotions or memory.
You can create music that will eventually become something similar to you, but you won't be able to turn it into a musician.
The basic idea behind using an AI music generator to create music is to take a large number of audio variables and compress them to a smaller number. Since a second of audio involves 44,100 variables, the automatic online music generator creates music with fewer variables before returning to the original variables.
AI music generators use a variety of source materials that the platform analyzes to create different lyrics, tempos, and music that includes the sounds of various musical instruments.
Best Tools To Generate Music With AI
AIVA has extensive experience in creating emotional soundtracks for commercials, video games, and films. This allows you to create music without going through the licensing process.
By choosing a preset style and clicking "Create", you can quickly get this AI music composer to write music for you. In addition, it may prove useful for people who need a more specialized music composer. You can use it to make changes to existing songs.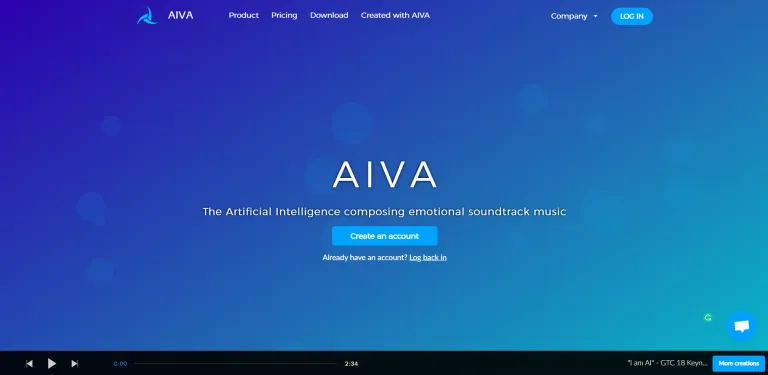 The technique of creating the most attractive music is quite simple. It can also be used as a music editor, allowing you to make appropriate changes to your current music. If you're looking for an advanced and specialized music composer with artificial intelligence, AIVA is what you need.
Pros
Provides a number of presets, as well as a specified music format.
Every month you can download about 300 songs.
It has unique characteristics for different types of musicians.
Cons
There are no disadvantages in availability.
Prices
You can start using the platform with its basic plan, which is free forever. It also offers premium plans that start at €11 per month.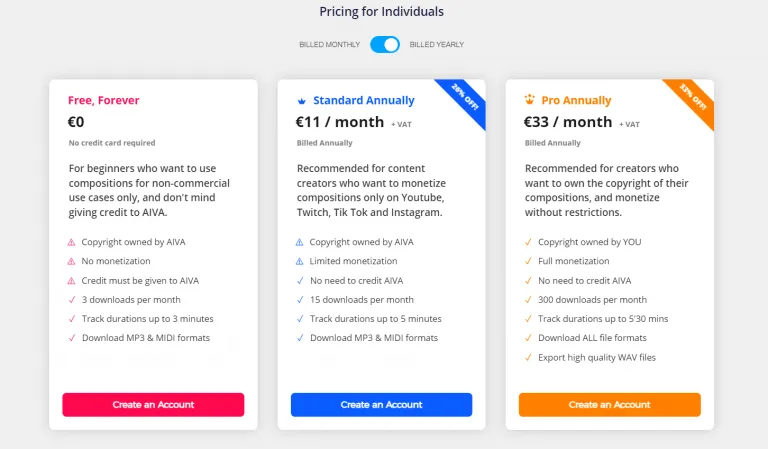 This iOS-based instrument allows both experienced musicians and music lovers to quickly create new melodies. The music you create with Amadeus Code can be transferred to the DAW of your choice as audio and MIDI files for further creative development.
According to the platform's description, it will come with hundreds of chord sequences preset and will eventually garner more based on the most popular songs ever.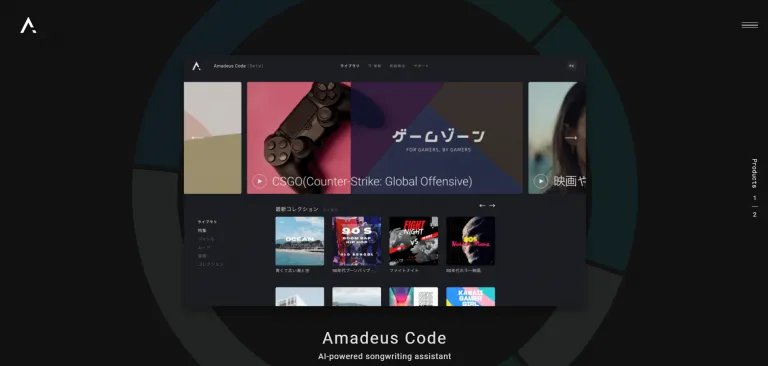 Thus, Amadeus Code can create an unlimited number of music options. The platform comes with pre-configured chord sequences based on some of the greatest popular songs in history.
It generates an infinite number of ringtones that can be used over and over again. It also allows you to collaborate with people online and create an unlimited number of songs.
Pros
It comes with a number of useful datasets.
This allows you to export music in MIDI format.
Cons
Perhaps the quality of the music created does not meet the standards.
Prices
You can start using the platform with its free version, which offers in-app purchases that start at $4.49.
Amper is a cloud-based platform that makes it easy to create stunning video games and movie soundtracks. You can compose music for a wide variety of genres. Its premium version gives you additional features and allows you to enjoy your time as an artist.
It is very easy to use and is designed both for content creators who need non-standard music without a license and for musicians who want to collaborate, improve their ideas and find fresh inspiration.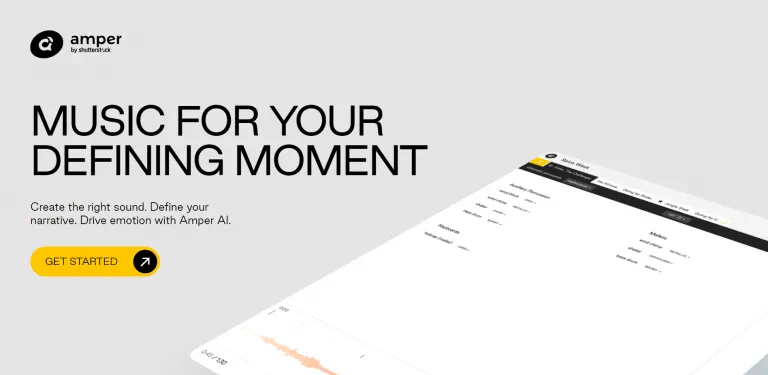 You can use Amper to fine-tune your ideas and create the genres, rhythms, and types of music you're working on using your own ideas – from recordings to stems and entire mixes.
With Amper, you can be sure that no copyright claims will be made regarding the music you create.
Pros
You can quickly create music for podcasts, video games, and other purposes.
It offers millions of samples as well as many tools.
Gives you full control and access to all the instruments you'll need to improve your music production.
Cons
Prices
It provides subscription options based on a license that starts at $5. Take a look at it for more information here.
This online music generator with artificial intelligence has a simple user interface and a large selection of scenes, emotions, and genres to choose from. You have to upload the video for which you want to create music and choose a style after completing the registration and membership procedure.
Then click Create Music and wait for the program to create a soundtrack for you.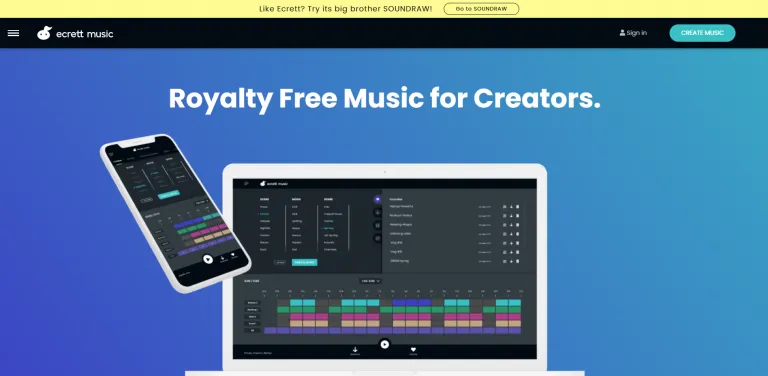 It allows you to compose music for any video or game you're working on. It also comes with a royalty-free music generator, so you won't have any license issues. This site is curated by famous composers and artists.
They made sure that Ecrett Music had everything you need to help you express yourself.
Pros
You can test the trial version before subscribing.
It has a user interface that is comprehensive and simple.
It only comes with a preloaded library of soundtracks.
Cons
It is not possible to change the songs on the site.
Prices
You can try the platform for free and use it completely, the price starts at $ 4.99 per month.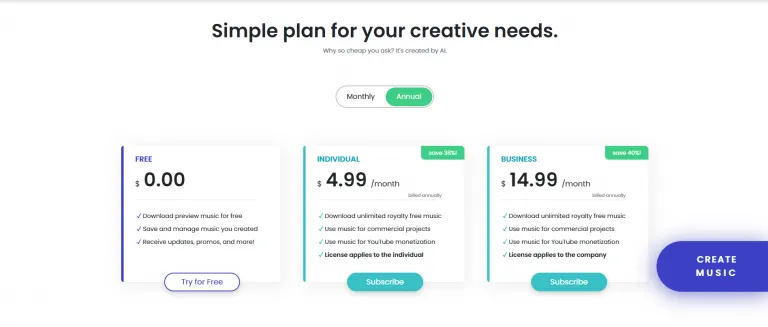 LANDR is an AI-based music creation and mastering tool that allows users to send their music samples and create a professionally processed version of their melody.
It is a cloud-based platform that uses machine learning algorithms to learn and modify audio samples to create new musical compositions.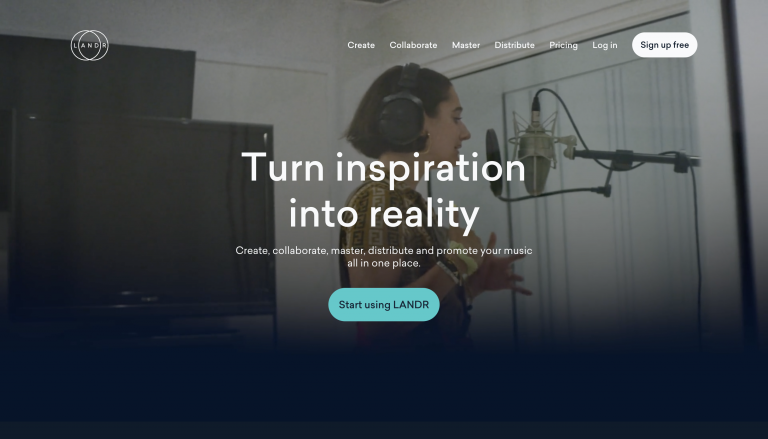 To evaluate the sound and change the equalizer, compression, and other audio aspects, the platform uses complex algorithms.
In addition, the final polished sound can be processed using a number of different mastering techniques from LANDR, including radio-ready, warm, and punchy.
It is available as a mobile app and web platform. Musicians, producers, and engineers can use it to quickly master their musical samples and make them fit for distribution.
Pros
Anyone can use LANDR as it is easy to use and navigate.
To create new music tracks, users can upload their own samples or use existing samples from the LANDR collection.
To edit and improve samples, LANDR provides a large selection of effects and tools.
Cons
For some users, the LANDR sample library may not be complete enough.
Excessive use of this platform can lead to dependence on it when creating music.
Prices
The premium price of the platform starts at $12.50 per month.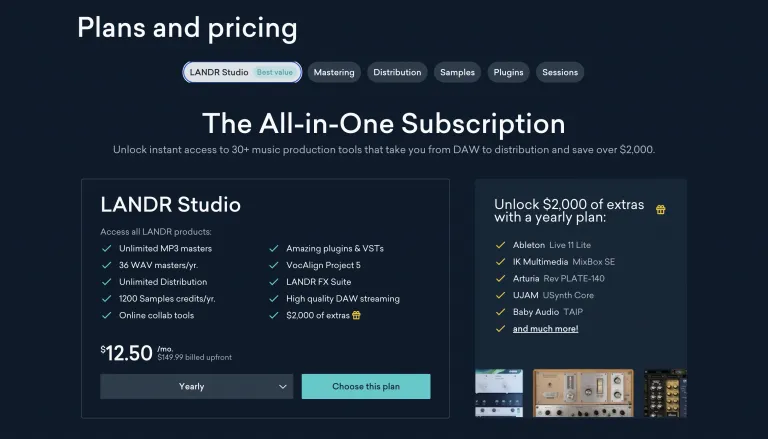 Atlas is a platform developed by Algonaut, a New Zealand software firm. This helps in organizing your samples depending on the character and style. With Atlas, you can quickly and easily create drum kits.
This app allows you to organize your samples so you can quickly find them when you need them. It displays the appropriate swatches at the right moment. Correctly sorts samples and finds them at the right time.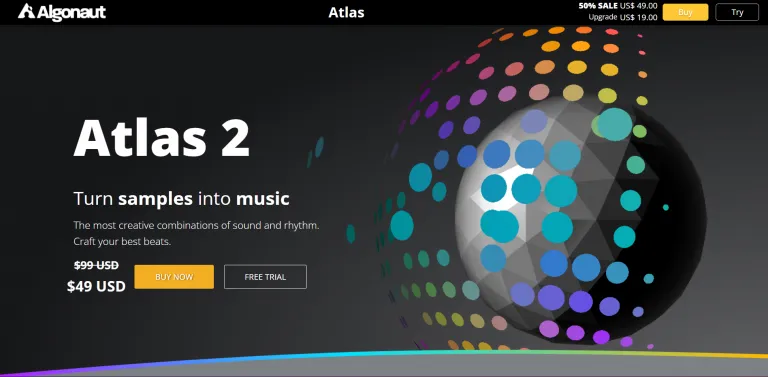 This helps you work as quickly as possible by displaying the most accessible and visible elements of the platform. It also has the ability to work with MIDI, hardware, and other external applications, as well as any form of sample.
Pros
The user interface is well thought out and easy to use.
There are many preset soundtracks.
Cons
It is not possible to change the songs on the site.
Prices
You can test the platform for free, and the cost of fully using the platform starts at $49.
OpenAI's MuseNet, a new online tool for creating AI-powered music, claims to be able to create songs using up to ten different instruments and music in fifteen different styles. It can also imitate ancient composers such as Mozart as well as modern performers such as Eminem.
MuseNet can evaluate music over long periods of time using in-depth analysis. a neural network that has been trained on a dataset of MIDI files obtained from Internet sources.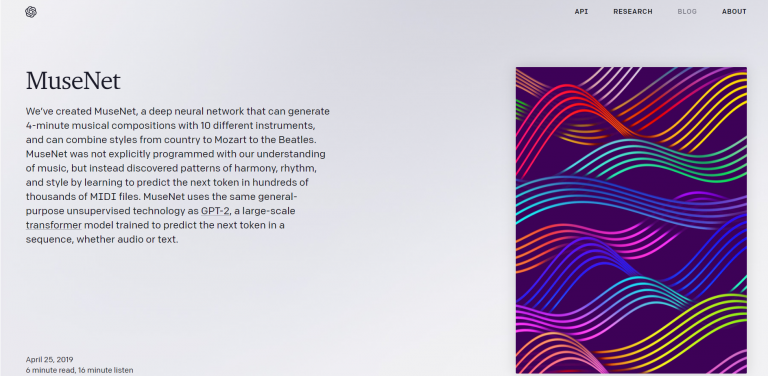 To listen to the SOUNDCLOUD samples, go to their website. However, it seems that at the moment you are only allowed to listen to music created by the AI, rather than creating your own.
Pros
AI is capable of understanding a wide range of musical contexts.
It offers a number of online samples.
Various music genres are available, including pop, jazz, and others.
Cons
So far, this doesn't allow you to create your own songs.
Prices
The seller does not provide pricing information.
This AI-powered technology allows users to create studio-quality music on their phones using the natural human voice. Just humming a melody, the app will create a whole song with multiple instruments.
You can change the tempo of a song, slow it down or speed it up, or add beats with a single tap. It offers an unusual feature in which you can just hum a voice, and the platform's artificial intelligence will detect it and compose a whole song for you.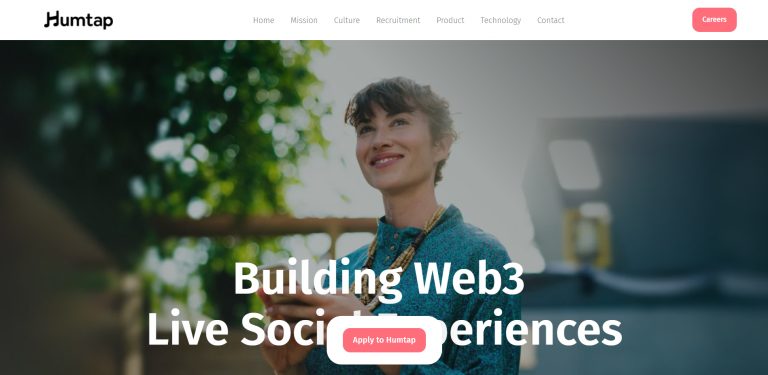 There will be enough musical instruments in this song to dazzle the audience. You can also change the sound of a song by selecting one of five different filters.
You can include a video or slideshow with different images. It also allows you to create virtual rooms that other users can join and that can be used for real-time video and audio chats.
Pros
Creates studio-quality music
This allows you to compose a full song with just one hum.
It allows you to create music using a variety of musical instruments.
Cons
There are no disadvantages.
Prices
Everyone can use it for free.
Soundraw.io is one of the best music generators using AI, as it allows you to customize songs using phrases generated by AI.
AI allows you to effortlessly create new music. The customization feature of this platform gives you an advantage and allows you to endlessly improvise over a single piece of music.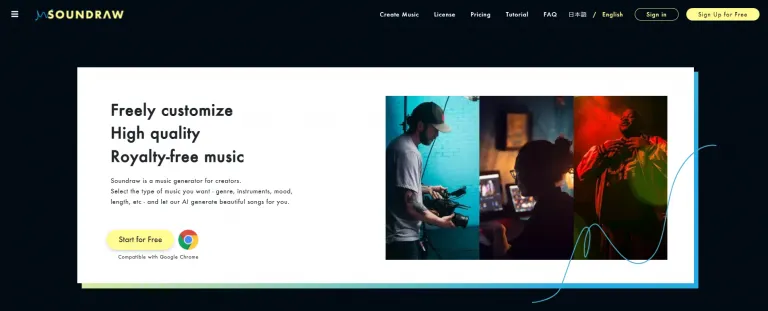 However, to get an unlimited number of downloads, you must subscribe to its commercial version. Allows you to create an infinite number of songs and add each one to bookmarks for future use.
It offers an innovative yet simple user interface design that is easy to use. Allows you to download up to 50 songs every day. This platform is available as a plug-in for Google Chrome and Premiere Pro.
Pros
It's available as Chrome and Premiere Pro plug-ins.
Offers a unique and easy-to-use user interface.
Cons
Prices
The software is available for a 7-day free trial, and a monthly subscription starts at $19.90.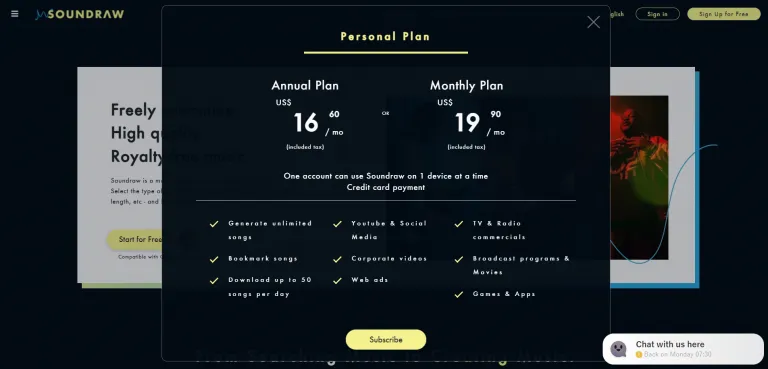 While this platform isn't strictly an AI music generator, it allows anyone, including beginners, to create their own pieces of music. It's okay if you don't understand the pitch, rhythm, or note.
Just use Chrome or Song Maker. The main part of the interface is a grid that represents the lobes on the x-axis and tones on the y-axis.
You can create a beautiful piece of music by filling in any single square. At the bottom of the grid, there are five variants of tonal instruments (piano, synthesizer, strings, marimba, woodwinds) and four variants of percussion (electronic, blocks, set, conga).
Using a MIDI keyboard or humming through a microphone, you can manually aim, press and add.
Pros
It has an attractive user interface that is very easy to use.
Allows anyone to create music without having to understand some fundamental concepts such as notes, rhythms, or tones.
Various instrumental soundtracks are available.
Cons
Without the help of artificial intelligence.
Prices
Everyone can use it for free.
Conclusion
There are several aspects that all music lovers, including us, have yet to discover. On the other hand, in the technical sphere, AI has developed at a faster pace. It's always interesting to learn about different areas of AI when creating music.
The main characteristics of the greatest AI music generators listed above will allow you to take your passion for music to a new level.
Source : hashdork.com
Join Guidady AI Mail List
Subscribe to our mailing list and get interesting stuff and updates to your email inbox.