Uizard is an AI UI design platform that simplifies and accelerates the design process, allowing users to quickly transform their ideas into interactive prototypes. By leveraging artificial intelligence, Uizard empowers professionals and novices alike to create visually stunning, functional user interfaces with minimal effort. In this comprehensive review, we will delve into Uizard's features, use cases, and pricing plans, illustrating why it is a game-changing tool for UI design.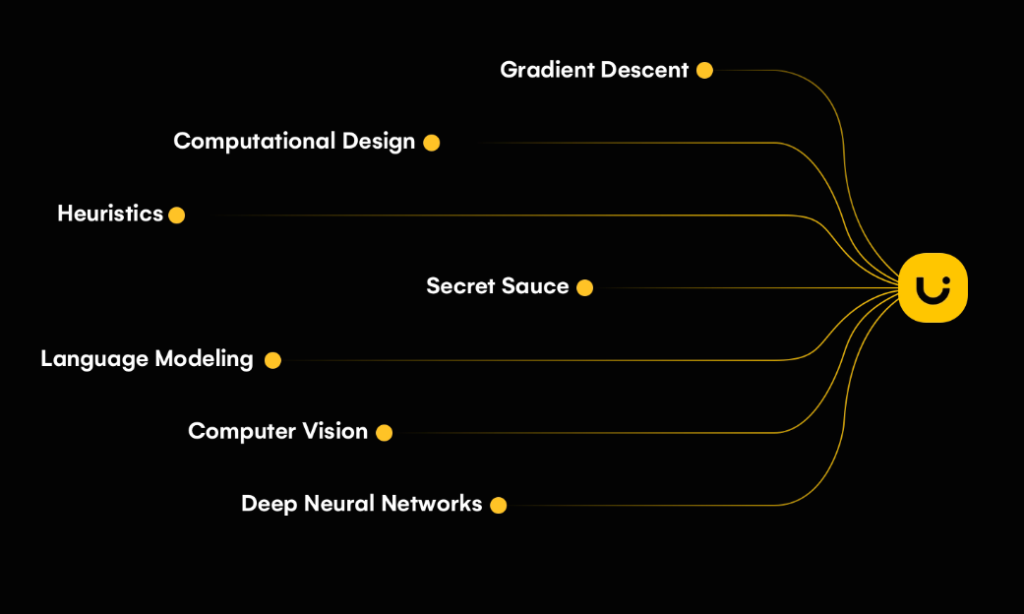 1: Uizard's AI UI Design Capabilities
Uizard's AI technology brings numerous benefits to the UI design process, including:
Rapid prototyping: Users can quickly create high-fidelity prototypes by uploading hand-drawn or digital wireframes, which Uizard instantly converts into interactive designs.
Smart design suggestions: As users design their interfaces, Uizard's AI engine provides smart suggestions for colors, fonts, and layout elements, ensuring a cohesive and visually appealing UI.
Component recognition: Uizard recognizes individual interface components, automatically applying consistent design styles and simplifying component management.
Design system integration: Users can import their design systems or create new ones within Uizard, enabling seamless collaboration and design consistency across projects.
2: Uizard Use Cases: Who Can Benefit from It?
Uizard caters to a variety of users and use cases, including:
Designers: Professional UI/UX designers can streamline their workflow, rapidly create prototypes, and iterate on designs with ease.
Developers: Front-end developers can use Uizard's code export feature to generate React, Vue, or HTML/CSS code, speeding up the development process.
Product managers: By quickly creating interactive prototypes, product managers can validate ideas and gather user feedback early in the development process.
Entrepreneurs: Startups and solo entrepreneurs can leverage Uizard's AI-driven design capabilities to bring their ideas to life without hiring a dedicated design team.
Educators: Uizard can be used as a teaching tool in design and development courses, helping students grasp UI design principles and techniques.
3: Uizard Pricing: Plans to Suit Every Budget
Uizard offers three main pricing plans, catering to different user needs and budgets:
Free: Ideal for individuals and small teams, the Free plan includes 3 active projects, 10 free templates, and access to Uizard's core features.
Pro: Priced at $12 per month billed annually, the Pro plan offers unlimited projects and design systems, premium features like code export, and priority support.
Business: For $39 per month, startups and growing businesses can upgrade to a plan that includes unlimited screens and access to all templates, plus, 24/7 support.
Enterprise: Tailored for large organizations, the Enterprise plan provides custom features, dedicated support, and advanced security options. Pricing is available upon request.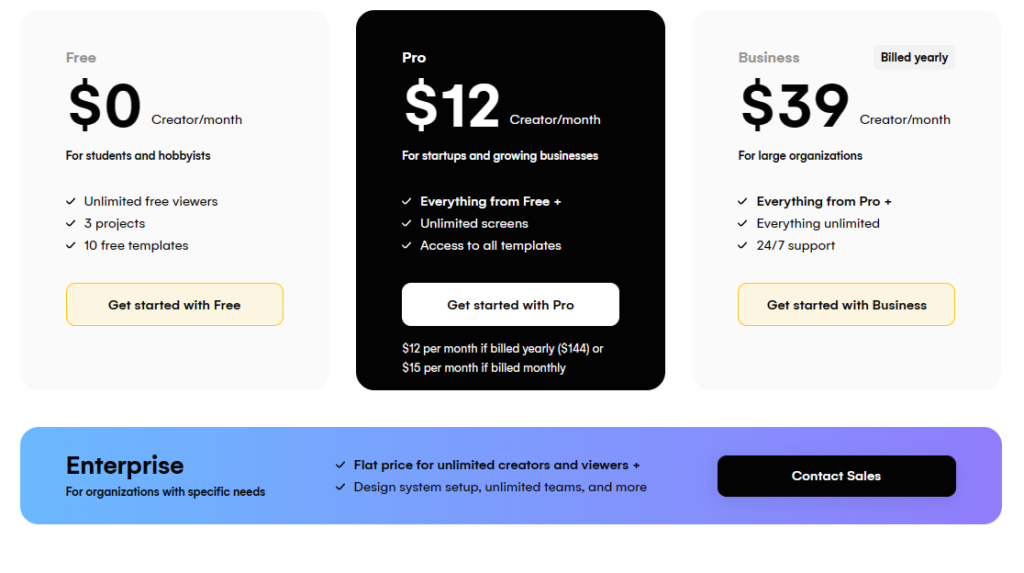 4: Integrations and Collaboration Features
Uizard offers a range of integrations and collaboration features to streamline the design and development process:
Integration with popular design tools: Import your designs from Figma, Sketch, or Adobe XD, and export your Uizard projects back to these platforms.
Real-time collaboration: Invite team members to collaborate on projects, share design systems, and provide feedback through in-app comments.
Version control: Keep track of design changes with Uizard's built-in version control system, allowing you to roll back to previous versions as needed.
Code export: Generate production-ready code in React, Vue, or HTML/CSS, reducing development time and ensuring design consistency.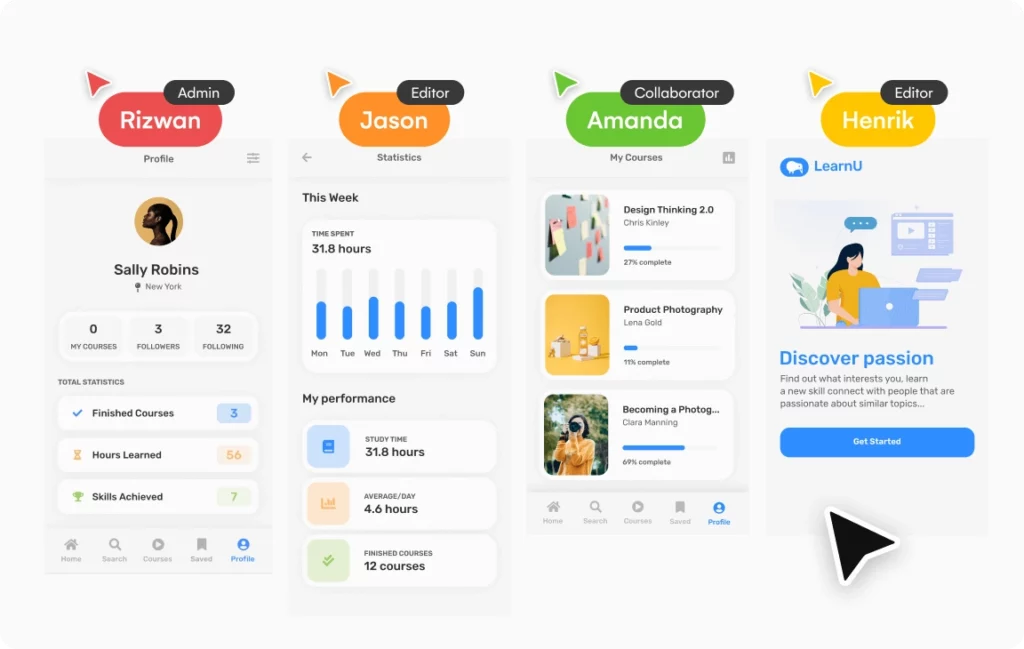 Conclusion
Uizard is a powerful AI-driven UI design platform that revolutionizes the way designers, developers, product managers, and entrepreneurs approach UI design. With its intuitive interface, intelligent design suggestions, and robust collaboration features, Uizard accelerates the design process while maintaining quality and consistency. Whether you're a professional designer, a front-end developer, or a startup founder, Uizard offers a comprehensive solution for creating beautiful, functional user interfaces with ease.
Join Guidady AI Mail List
Subscribe to our mailing list and get interesting stuff and updates to your email inbox.