Rows AI
The Power of AI in Spreadsheets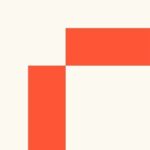 Rows AI is a feature of Rows, a spreadsheet tool that allows users to access the power of ChatGPT inside a spreadsheet. Rows AI can perform various text operations, such as summarization, classification, sentiment analysis, dummy table creation, and data cleanup. Rows AI can also provide quick insights, deep dives, and answers to questions about any dataset.
Today Rows launched its AI analyst.

It's able to:

• Answers questions about your data
• Summarise any dataset
• Run deep dive analysis

As a finance major, this is the biggest AI update to spreadsheets I've seen. pic.twitter.com/Spj5eUNxMz

— Alex Banks (@thealexbanks) June 14, 2023
Join Guidady AI Mail List
Subscribe to our mailing list and get interesting stuff and updates to your email inbox.