If you've ever called Amtrak at 1-800-USA-RAIL, you've probably heard Julie's voice. She's been our friendly and helpful phone agent for more than a decade. Now, Amtrak is proud to announce that Julie is also available online as "Ask Julie", the new interactive assistant that can guide you through Amtrak.com.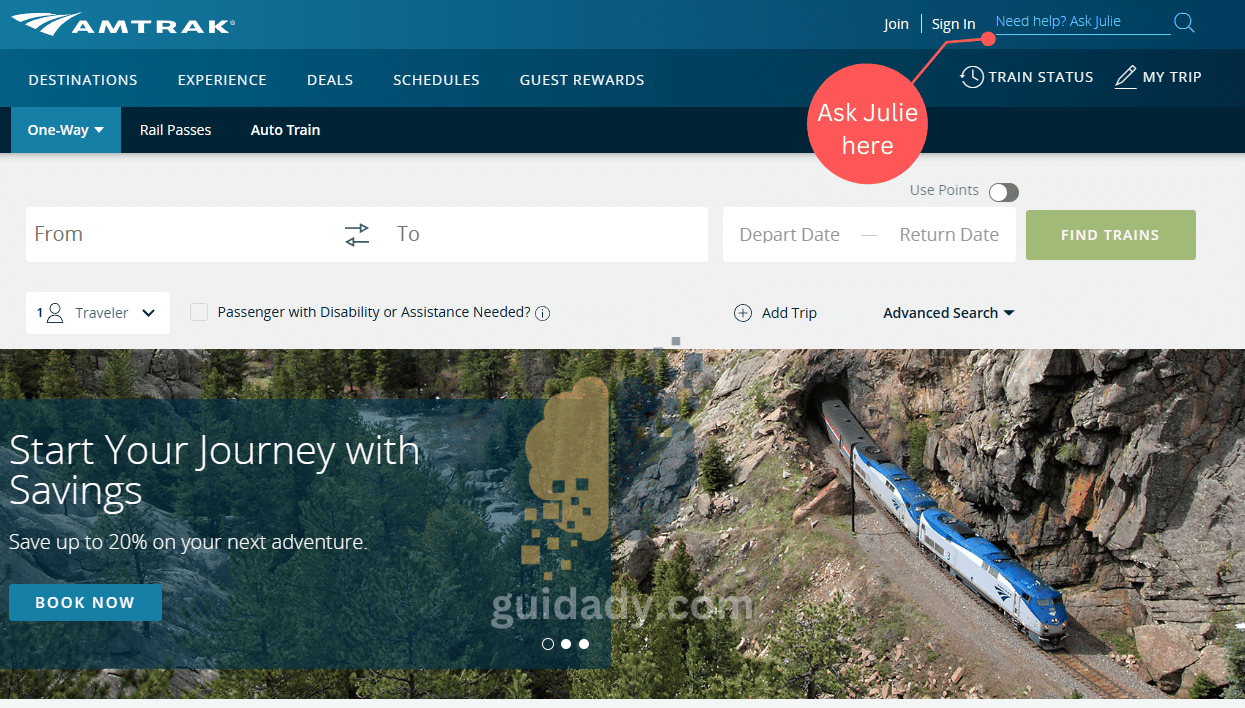 Ask Julie is powered by natural language processing, which means you can type in your questions or keywords in plain English, and Julie will understand and respond. She can also direct you to the web page that has the most relevant information for your query. If you have your sound on, you can hear Julie speak her answers as well as see them on the screen. Sometimes, she may also provide some extra links to related topics that might interest you.
What Can Julie Help You With?
Julie can assist you with a variety of topics, such as:
– Booking reservations
– Planning a vacation
– Frequently Asked Questions
– Navigating Amtrak.com
– Amtrak Guest Rewards program
– Station and route information
– Policies
– And much more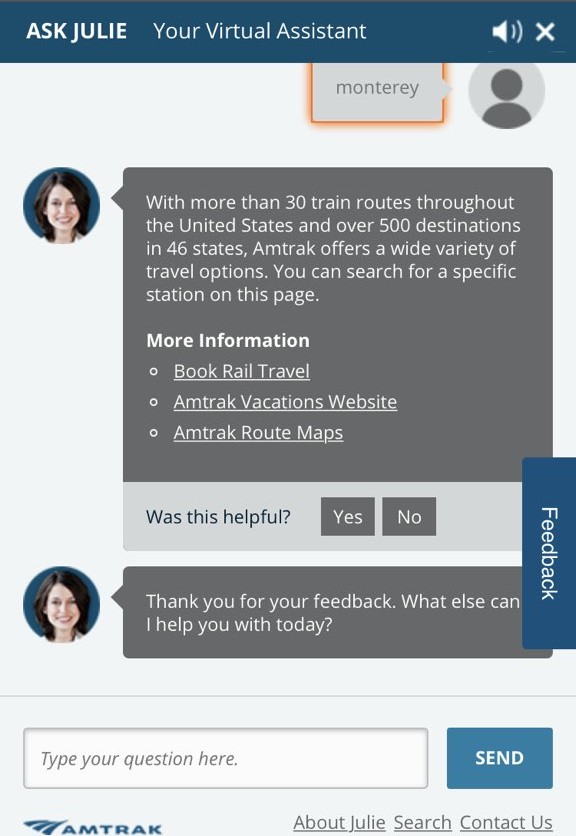 Don't hesitate to ask Julie anything related to Amtrak. She's always ready to help and make your travel experience easier and more enjoyable.
Try it out — start chatting with Julie today.
Join Guidady AI Mail List
Subscribe to our mailing list and get interesting stuff and updates to your email inbox.