Otter AI
Voice Meeting Notes & Real-time Transcription
If you are looking for a way to improve your productivity and efficiency in meetings, maximize team productivity by sharing edited and highlighted notes with clients. Otter.ai is the ultimate voice meeting platform powered by AI that enables you to capture slide information, take comprehensive notes, and receive live transcriptions during meetings.
Otter.ai is an AI platform that uses natural language processing (NLP) and speech recognition to transcribe audio and generate notes from any source. You can use Otter.ai to record and transcribe live or pre-recorded meetings or import audio or video files from other sources. Otter.ai can also sync with popular video conferencing platforms like Zoom, Google Meet, Microsoft Teams, and Webex, and automatically join your meetings and transcribe them in real-time.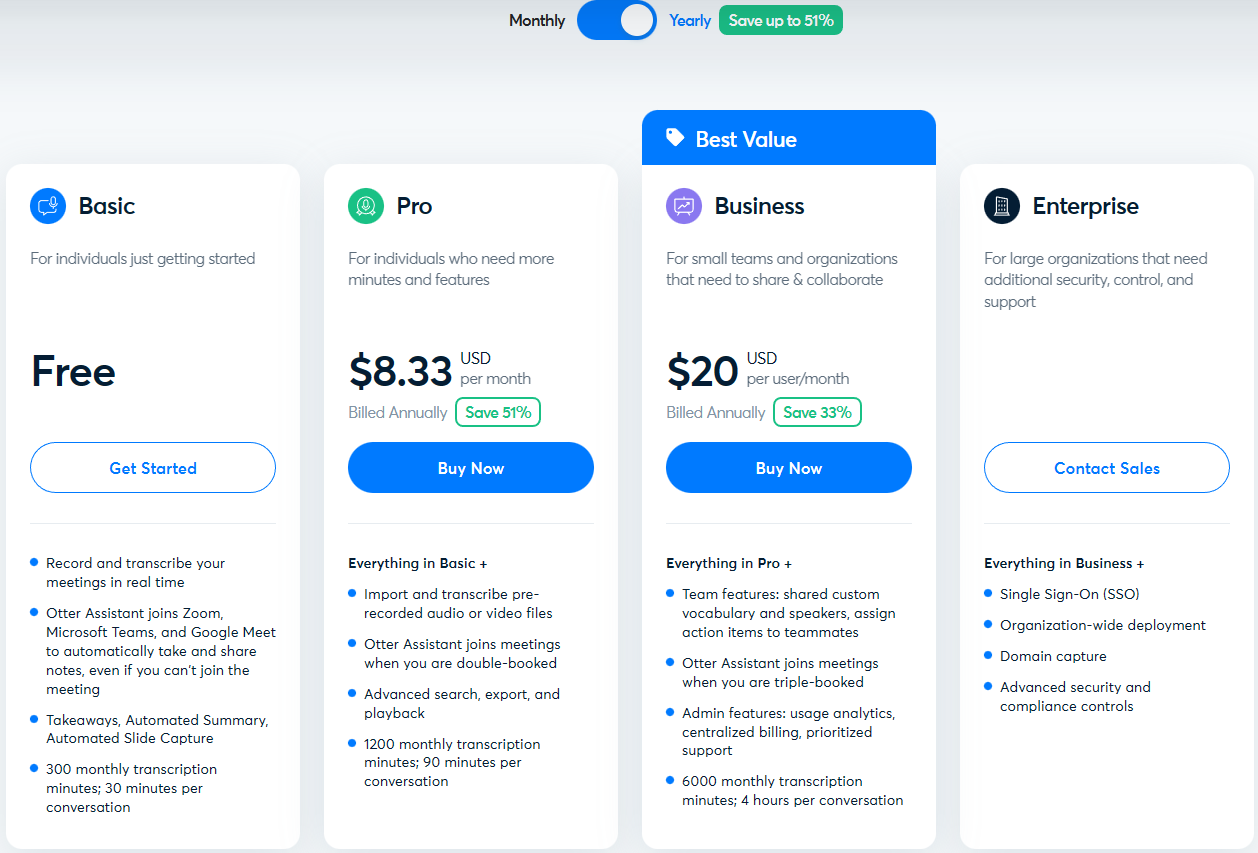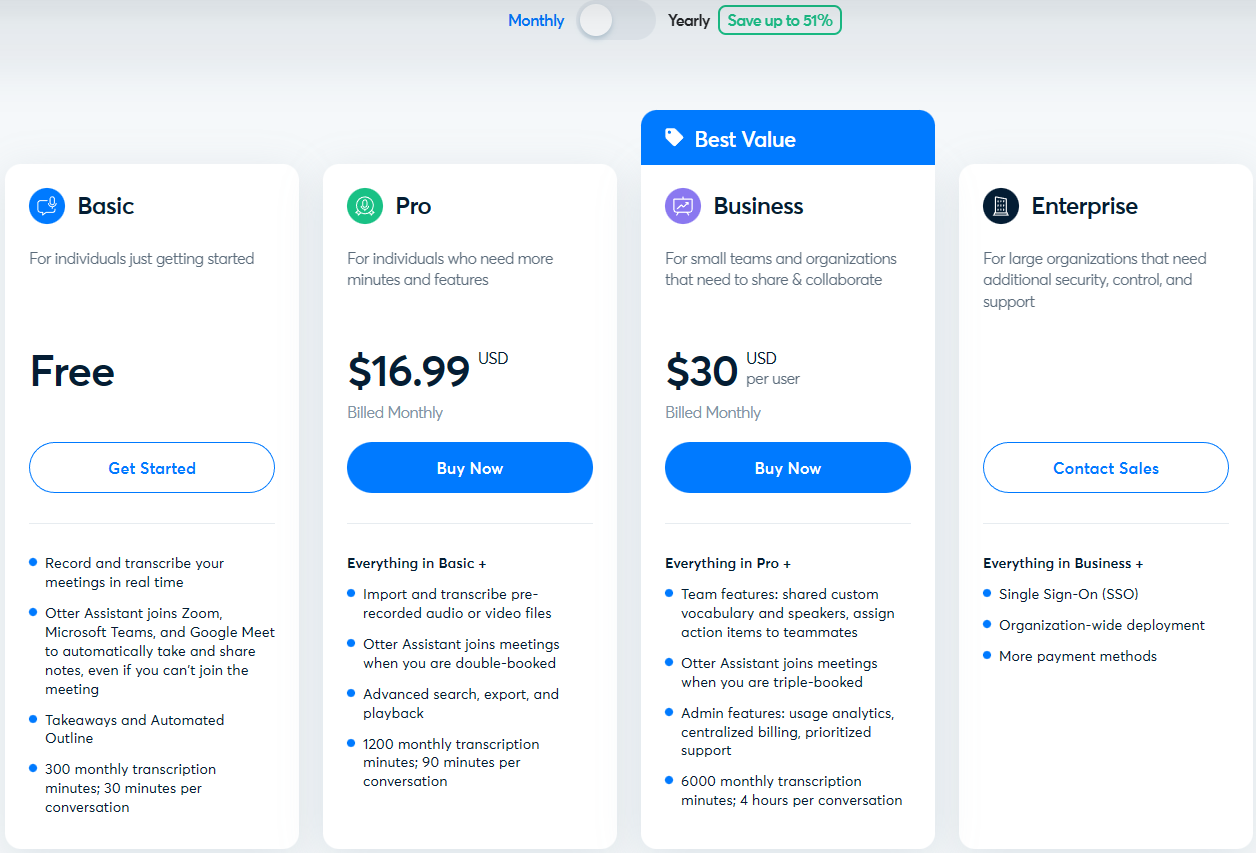 "This tool is saving me a ton of time"


"As a dyslexic working in the media can I just advocate that otter.ai is an absolute godsend. It writes out my interview instantly (that I can change if it picks up anything incorrectly). It has saved me hours of work."


"I really like the ability to highlight and write notes on specific things the professor is saying by just clicking and writing."


"Otter gave my customers more power to generate rich notes regarding the interview in real-time that I generate for them."

Can I use Otter.ai for free?
What is Otter.ai used for?