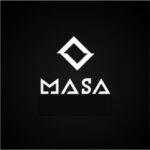 Masa AI offers a range of services to help students enhance their academic performance and language skills. The platform provides personalized study materials, practice questions, and exam strategies. It also offers a 24/7 study buddy feature to support students throughout their learning journey. The English-speaking training program, which is led by an AI guru, tracks fluency, pronunciation, intonation, rhythm, pace, accuracy, and vocabulary. Additionally, They provide resources for learning AI without the need for coding or math skills. The goal is to assist students in achieving their study abroad aspirations and improving their career prospects.
JennieTest
Jennie provides affordable, personalized English preparation.
Get ready to ace your test with our smart AI that diagnoses your skills, predicts your score, and shows you where to improve
Learn faster and better with personalized content and strategies tailored to your needs
Practice as much as you want with unlimited reading, listening, and writing questions
Ask anything, anytime, to our friendly robo-tutor who is always online and ready to help
JennieSpeak
Jennie offers customized English preparation at an affordable price.
Enhance your English speaking skills with an AI expert that monitors your fluency, pronunciation, intonation, rhythm, pace, accuracy, and vocabulary.
Get personalized speaking exercises to boost your English fluency.
Access a 24/7 real-time, live robo-tutor to answer any question you have.
Join Guidady AI Mail List
Subscribe to our mailing list and get interesting stuff and updates to your email inbox.