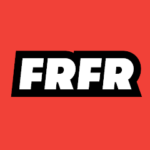 FRFR offers a safe and unique way to communicate anonymously using your voice. With FRFR, you can send fun and engaging voice messages without revealing your identity. The platform creates a secure environment for self-expression and makes connection and communication more personal and authentic. Whether you want to share a joke, tell a story, or simply say hi, FRFR provides the perfect safe space to make voice messages enjoyable.
Join Guidady AI Mail List
Subscribe to our mailing list and get interesting stuff and updates to your email inbox.