Descript
AI Video & Podcast Editor
Descript is an all-in-one tool that makes it easier to create videos and podcasts. Descript allows you to create, record, transcribe, modify, collaborate, and share content. Its editing features are straightforward and user-friendly, making video editing as simple as working with documents and presentations. Multitrack audio editing is just as simple, and you can capture, edit, and share screen/webcam recordings in real-time. Descript has industry-leading accuracy and speed, as well as powerful corrective tools. You may also reuse your footage into clips by using themes, subtitles, and other features. Descript lets you build ultra-realistic text-to-speech voice clones or select from a library of pre-existing stock voices.
Descript offers pricing plans based on team size and needs, with the choice of annual or monthly billing. Annual billing gives a 20% discount. Plans include Basic seats (free) with one editor and one hour of transcription time per month.
Creator at $12/user/month (10 hours of transcription time)
Pro at $24/user/month (30 hours of transcription time)
Enterprise for teams of 10+ with a dedicated account representative.
Creator and Pro plans offer features like watermark-free video export, filler word removal, overdub, and access to Descript's stock library.
The Enterprise plan has additional features such as higher video export resolution, security review, and studio sound, with invoicing and unlimited stock library access. Onboarding and training are available for all plans.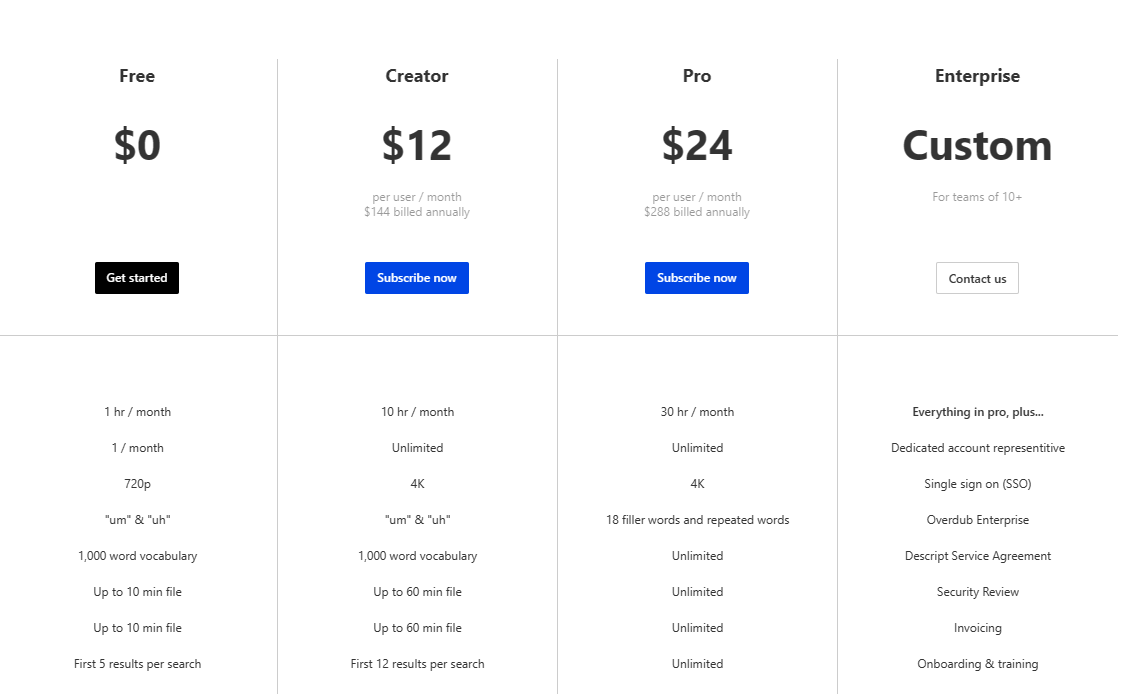 "Have to give a shout to @DescriptApp– incredibly easy video editing and transcription. "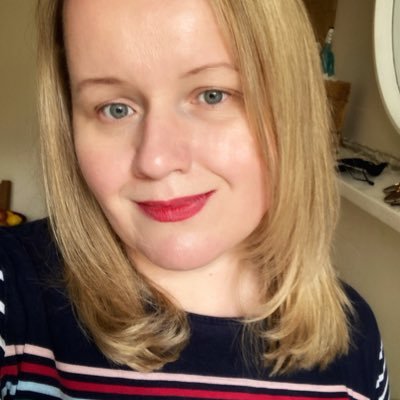 Alex

"Using @DescriptApp  desktop for the first time. OMG. Love this thing. I'm turning a good ol' video call into a bunch of standalone content/community assets in a fraction of the time it would've taken otherwise. "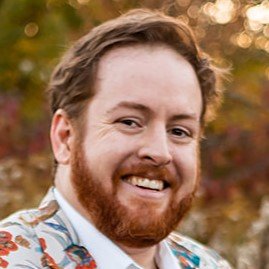 Andrew Claremont

"If I weren't already happily married, I consider marrying @DescriptApp the features are next level."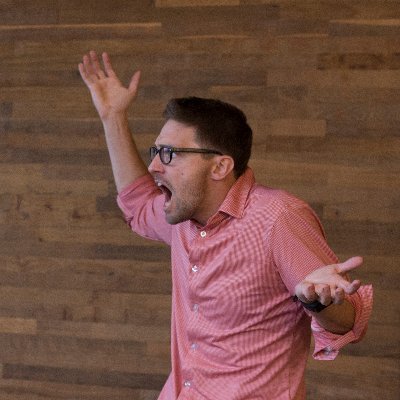 George Weiner

What is Descript?
With Descript, you can accomplish all your video and podcast needs, including writing, recording, transcribing, editing, collaborating, and sharing. The editing process in Descript is as simple as working with documents and slides.
Is Descript Podcast Editor free?
Descript has both free and paid plans. Descript's Free plan includes everything you need to record, transcribe, edit and mix audio and video content. If you'd like to continue transcribing after using your monthly 1 hour, you can upgrade to a paid plan and receive up to 30 hours of automatic transcription each month.
Is Descript overdub feature free?
Do Descript offer plans of Education and Non-profit Organizations?
Descript provides an Education/Non-profit Organization plan for $5 per user per month. This plan includes the same features as our Creator plan, but with a 4-hour monthly transcription rate limit. Unfortunately, there are no discounted subscriptions available for Pro-level features at this time.