ChatGPT IOS App
Download ChatGPT IOS APP For Free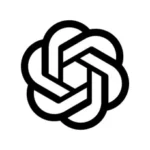 OpenAI has released an app for iOS so you can use ChatGPT anywhere.
The app is free and keeps your chats on all your devices. You can also talk to ChatGPT with your voice using Whisper, OpenAI's voice system. If you pay for ChatGPT Plus, you can use GPT-4, get new features first, and chat faster on iOS.
OpenAI is starting the app in the US and will go to other countries soon. They want to know how you use the app. They will keep making ChatGPT better and safer with users' feedback.
The ChatGPT app for iOS is part of OpenAI's mission to make research into tools that help people. They also want to make them easy to use for everyone.
| App Name | OpenAI ChatGPT |
| --- | --- |
| Platform | iOS (Apple devices) |
| Version | 1.0 |
| Size | 42.2MB |
| Developer | OpenAI |
| Release Date | May 18, 2023 |
| Category | Productivity |
| Compatibility | Requires iOS 16.1 or later. Compatible with iPhone, iPad, and iPod touch. |
| Language Support | English |
| In-App Purchases | ChatGPT Plus $19.99 |
| Description | OpenAI ChatGPT is an innovative language model app that uses artificial intelligence to generate human-like responses. It provides users with a conversational experience by understanding and responding to text inputs. Whether you need assistance with a question, want to engage in a conversation, or seek information on various topics, ChatGPT is designed to provide helpful and accurate responses. With its intuitive interface, users can easily engage in meaningful conversations with the app. ChatGPT harnesses the power of OpenAI's advanced language processing capabilities, making it a versatile tool for productivity and communication. Download ChatGPT now and explore the world of intelligent conversation. |
| Key Features | – AI-powered language model |
| | – Natural language understanding |
| | – Human-like conversation experience |
| | – Accurate and informative responses |
| | – Intuitive user interface |
| | – Versatile tool for productivity and communication |
I want to download ChatGPT for Android
Is ChatGPT App Available worldwide?
What are the devices supported by ChatGPT IOS App?