AI football prediction tools are becoming more popular and sophisticated as the sport evolves. These tools use data, algorithms, and machine learning to provide insights and forecasts for various aspects of the game, such as match outcomes, player performance, team tactics, and more. In this article, we will introduce you to the top 10 AI football prediction tools that can help you improve your betting, coaching, or analysis skills.
How accurate are AI football prediction tools?
AI football prediction tools are software applications that use machine learning algorithms and statistical data to forecast the outcomes of football matches. They can provide insights into various aspects of the game, such as the probability of winning, the expected goals, the best players, and the optimal strategies. However, AI football prediction tools are not 100% accurate, as they cannot account for all the factors that influence the performance of the teams and players, such as injuries, weather, motivation, psychology, and human error. Therefore, AI football prediction tools should be used as a guide, not as a guarantee, when making decisions about betting, coaching, or analysis.
How do AI football predictors predict results?
AI football predictors use a mathematical model that analyzes data from past and present football matches.
It updates team strength over time
To forecast future matches, a model needs to use historical data. But how much history is relevant? Ideally, teams would keep the same players and play against each other often. In reality, however, players change frequently and teams play only a few times a year. To deal with this problem, our model adjusts the strength of a team over time. This allows us to use the data from thousands of matches played over decades while giving more weight to recent games.
It uses Bayesian inference
This means that we can estimate how certain we are about a prediction. For example, consider Argentina versus Iceland. Argentina will probably win—in fact, almost nobody (except maybe Icelanders) would say that Iceland has better odds. But how much more probable is an Argentina win than an Iceland win? 60%? 90%? Maybe 99%? On one hand, Argentina is the stronger team on paper, but on the other hand, Iceland has never participated in a World Cup before and might surprise everyone. Bayesian inference takes this (and more) into account.
Here are the best AI Football Predictors:
PredictBet.ai is a website that provides high-quality football forecasts based on advanced AI algorithms, as well as engaging football videos, in-depth match reports, and extensive statistics. Whether you are a fan, a bettor, or a researcher, PredictBet.ai can help you gain insights and enjoy the beautiful game of football.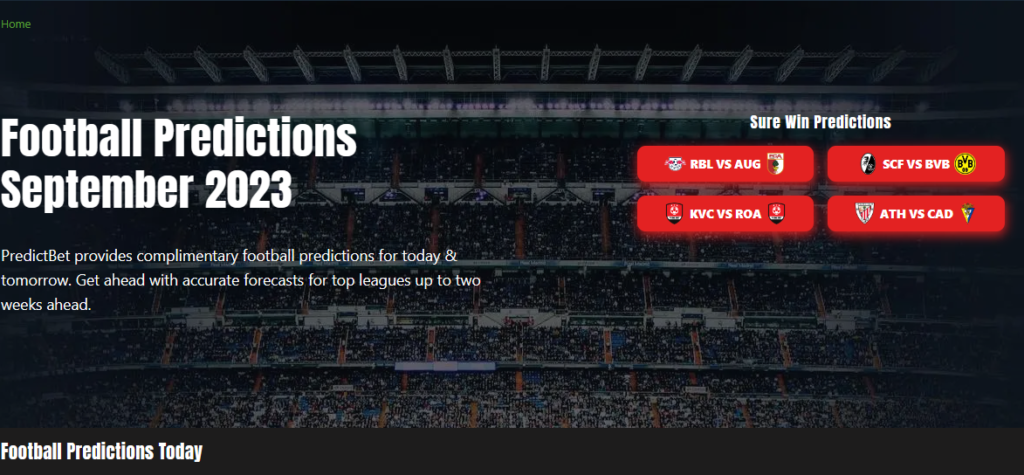 Footballpredictions.ai is a website that offers free soccer and football predictions, tips, and previews for various competitions around the world. Using artificial intelligence, it analyzes data from past and present matches to provide accurate and reliable predictions for outcomes such as match winners, correct scores, over/under goals, and more. Whether you are a casual fan or a serious bettor, you can find useful information and insights on Footballpredictions.ai for almost any league or game you are interested in.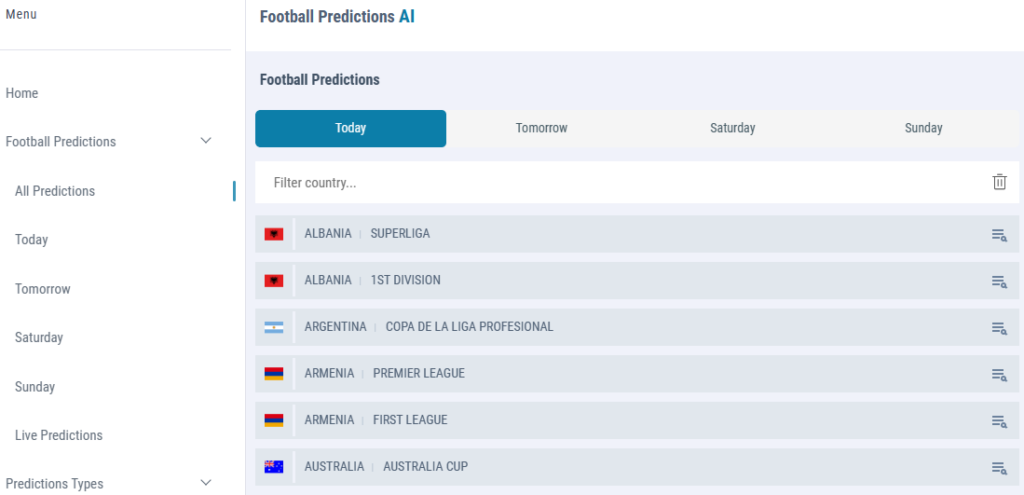 NerdyTips is a platform that uses AI to provide football predictions for over 160 leagues. It uses AI models to produce a variety of suggestions for each game. The platform also has a details section for each match that shows statistics, recent match results, and team information, which helps to understand the predictions given.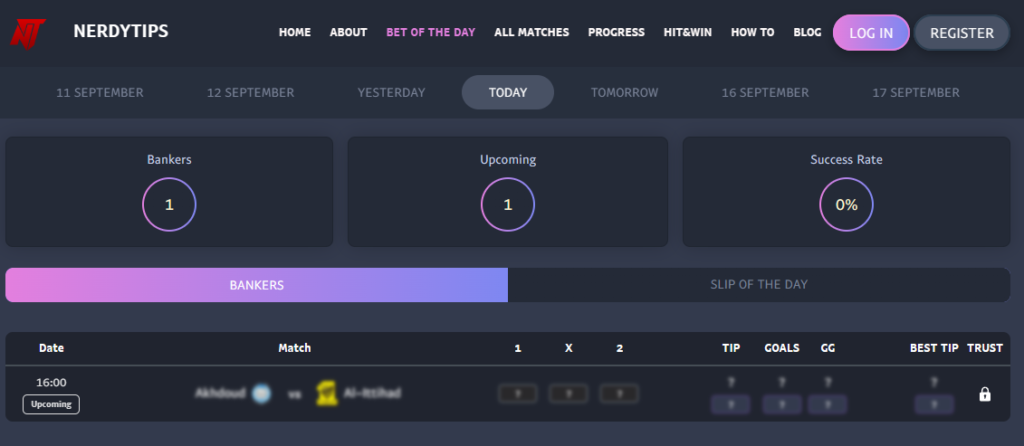 Combobets is a tool that uses AI to help players make better predictions. AI can analyze large amounts of data, test hypotheses against historical outcomes, and learn from its own mistakes. This makes the auto-prediction widget more accurate and reliable than human intuition, which can be influenced by emotions and distractions. Combobets can increase your chances of winning!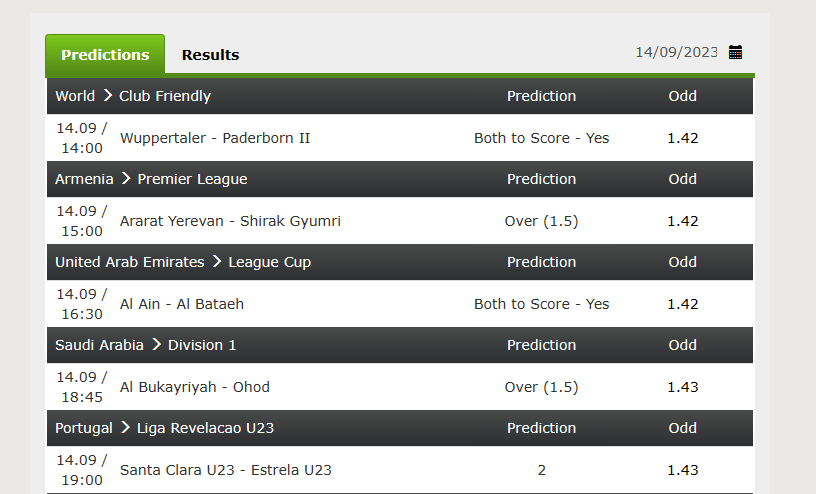 FootBot is an AI-powered platform that helps you bet smarter on football matches. It analyzes data from various sources and gives you reliable betting tips based on statistics and probabilities. Whether you want to create your betting strategy or follow the recommendations of our prediction bot, FootBot gives you the edge over the competition. Don't let your bets be based on luck, use FootBot and bet with confidence.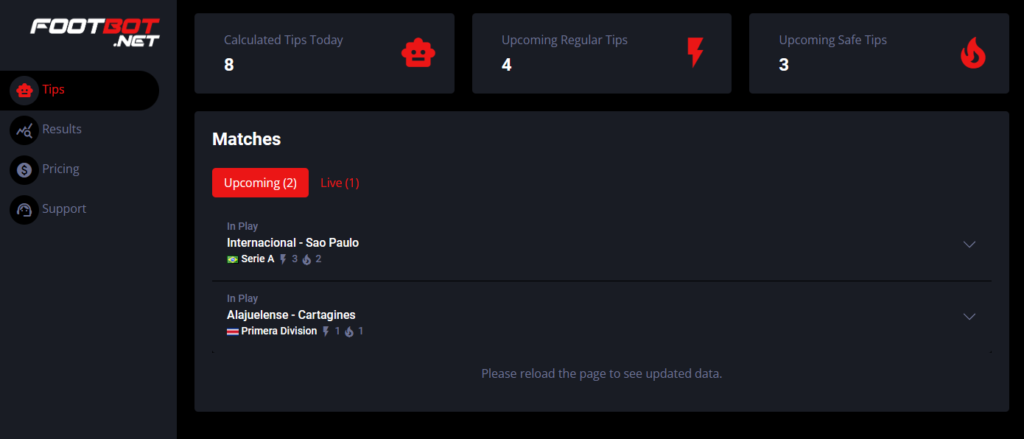 Predicd is your trusted source of football predictions and forecasts for today's matches. It uses advanced AI-powered algorithms to analyze each team's current form and other key data, ensuring the utmost accuracy. Stay informed and confident when following today's games!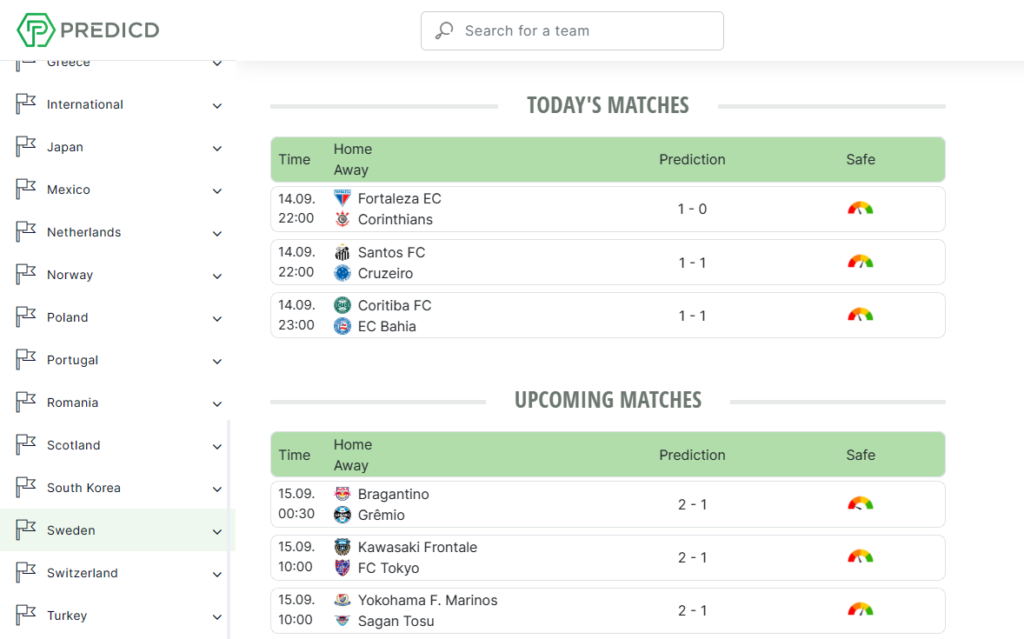 Kickoff.ai is a platform that applies machine learning to forecast the results of football games. It uses historical data on national teams to simulate the outcomes of football matches and anticipate future encounters.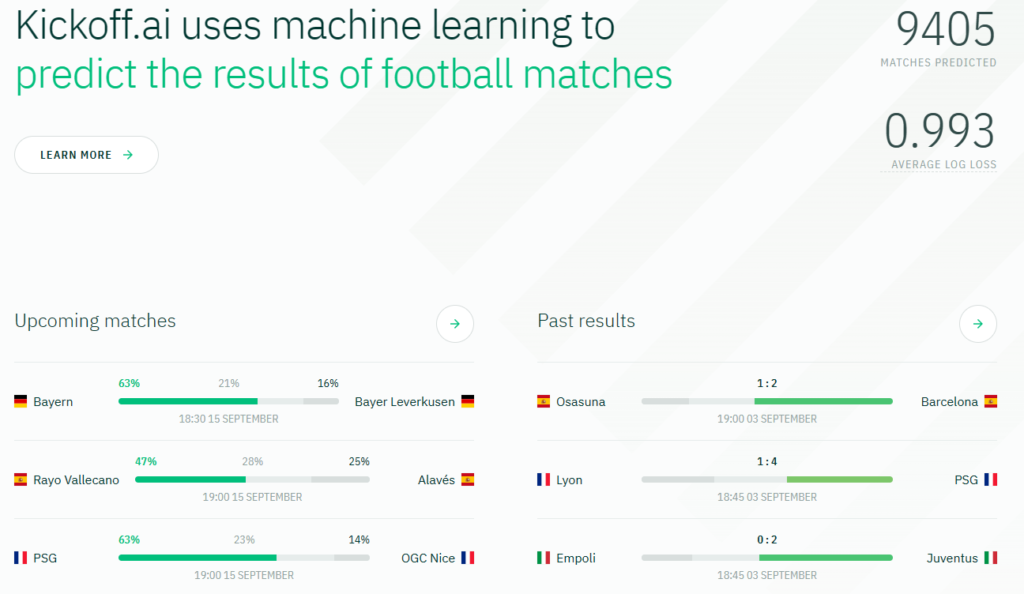 Sporita is a tool that uses artificial intelligence to analyze and predict football matches. It combines data from various sources, such as statistics, injuries, weather, and more, to provide you with the best betting tips. Sporita helps you make informed decisions and increase your chances of winning.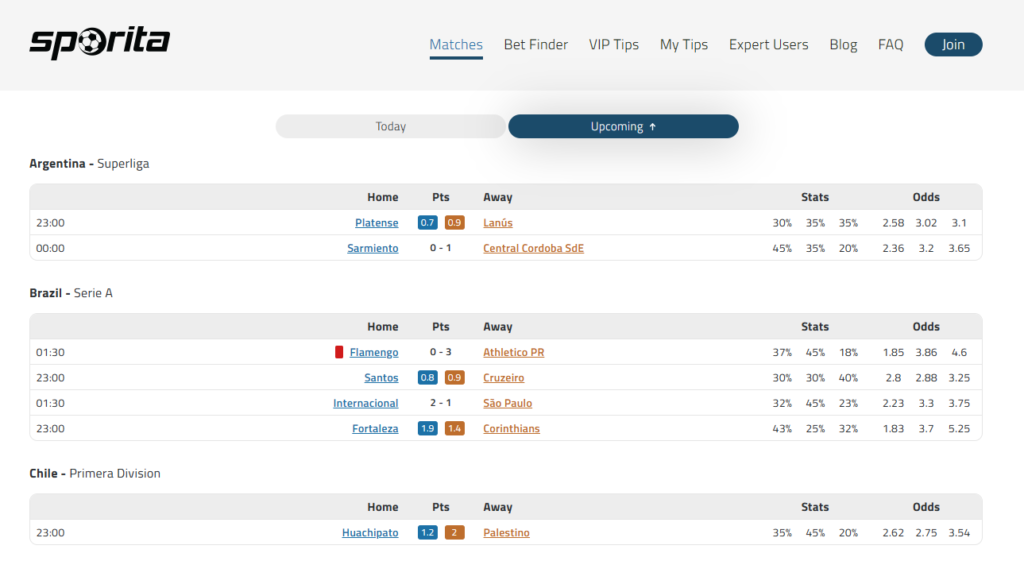 AI Sports Prediction Ltd. is a company that uses AI, machine learning, database integration, and more to provide accurate and reliable predictions for various betting scenarios. The company has developed a predictive algorithm over the years that can handle different types of bets and outcomes.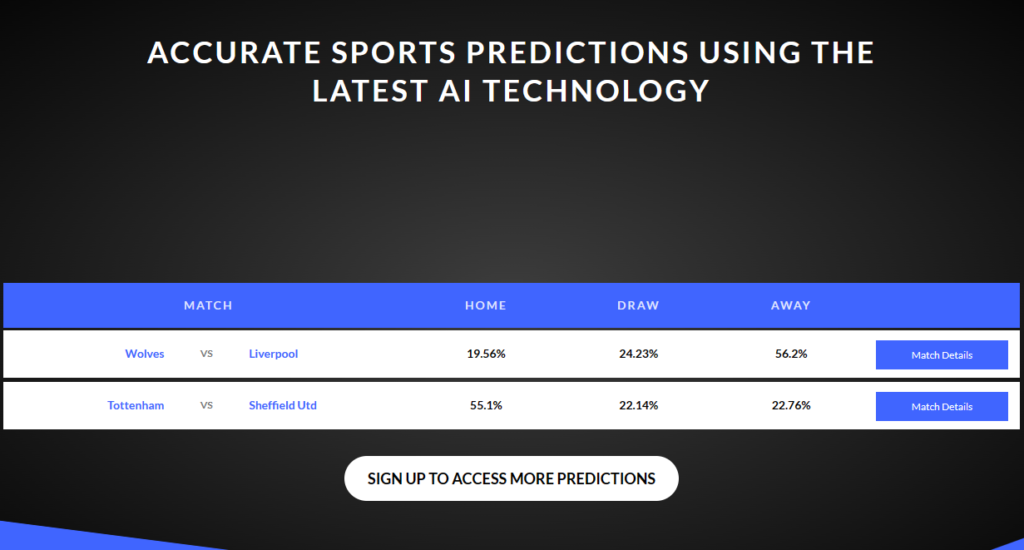 FutPredict is an AI platform that offers data-driven insights and predictions for football fans. It uses various match data and AI algorithms to estimate the probabilities of different outcomes and uncover hidden patterns. It delivers its insights in a clear and concise way for easy understanding and use.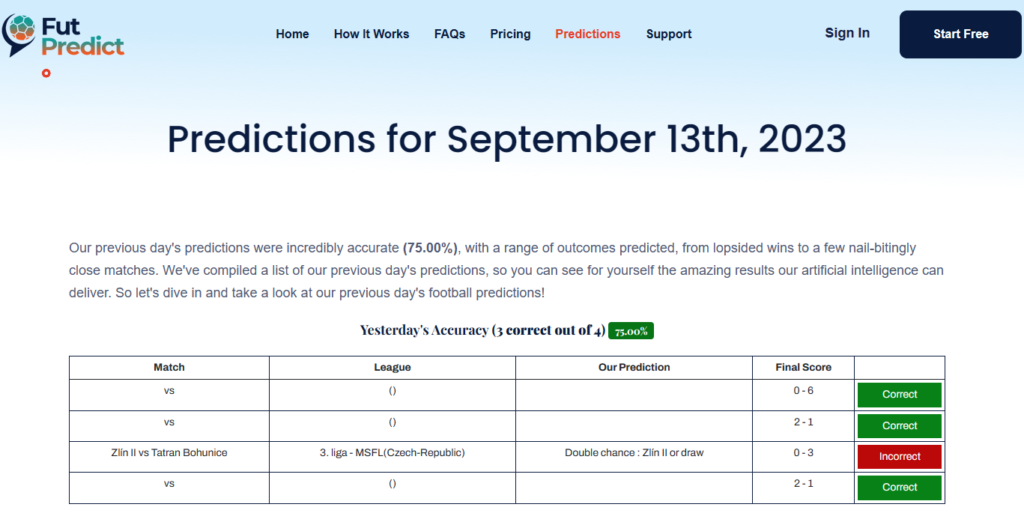 Conclusion
In conclusion, the best AI football predictors are those that use a combination of data analysis, machine learning, and domain knowledge to produce accurate and reliable forecasts. These systems can help fans, bettors and managers make better decisions and enjoy the game more. However, AI football predictors are not perfect and they still face challenges such as data quality, model complexity, and ethical issues. Therefore, human judgment and intuition are still essential to complement AI predictions.
Join Guidady AI Mail List
Subscribe to our mailing list and get interesting stuff and updates to your email inbox.