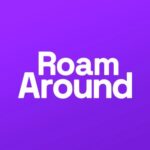 Roam Around is a ChatGPT-based travel assistant that helps you plan your next adventure in seconds. Just type in any destination, and Roam Around will generate a personalized itinerary for you. Whether you want to explore a city or go off the beaten path, Roam Around will make your travel planning easy and fun!
Join Guidady AI Mail List
Subscribe to our mailing list and get interesting stuff and updates to your email inbox.