If you're looking for a way to use cryptocurrency without the volatility of Bitcoin or Ethereum, you might be interested in PayPal USD, a new stablecoin launched by PayPal. In this blog post, we'll explain what PayPal USD is, how it works, and how you can start using it.
What is PayPal USD?
PayPal USD (PYUSD) is a stablecoin that is fully backed by US dollar deposits, US treasuries, and similar cash equivalents. This means that each PYUSD token is always worth 1 USD, and you can buy and sell it on PayPal without any price fluctuations.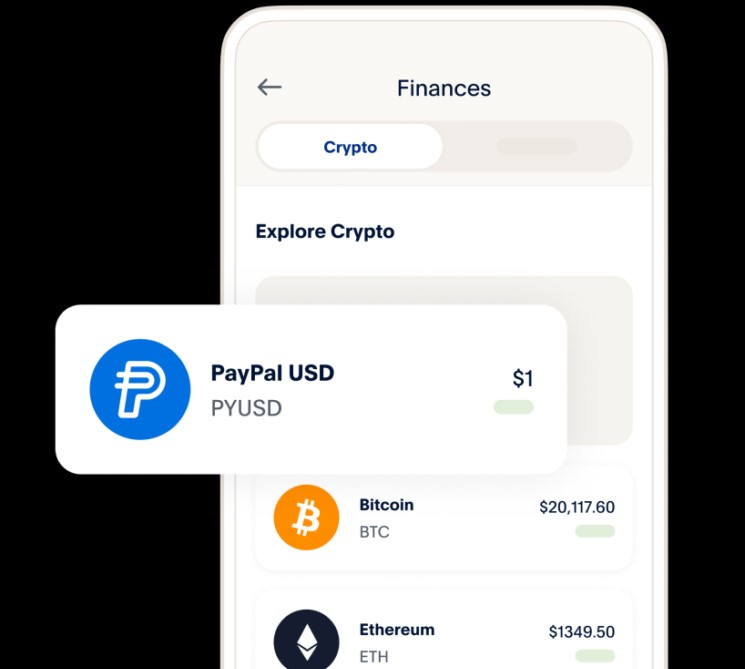 Stablecoins are a type of cryptocurrency that aim to maintain a stable value over time relative to a reference asset, such as the US dollar. They can offer many benefits, such as:
Inclusive and broad access to the financial system, especially for people who are unbanked or underbanked.
Fast and efficient money movement across borders and platforms, with low fees and high security.
Programmability and interoperability, allow developers to create innovative applications that use stablecoins as a digital currency on public blockchains.
Linking the traditional economy and Web3, the decentralized internet powered by blockchain technology.
How do I start using PayPal USD?
PayPal USD is currently available to eligible US PayPal Balance accounts. If you have one of these accounts, you can buy PYUSD in the PayPal app or on the PayPal website. You can also transfer PYUSD to other eligible US PayPal Balance accounts for free.
To buy PYUSD, you need to have enough funds in your PayPal Balance account or link a bank account or debit card to your PayPal account. You can then go to the Crypto section of the app or website and select PYUSD from the list of available cryptocurrencies. You can enter the amount of PYUSD you want to buy or the amount of USD you want to spend, and confirm the transaction.
To transfer PYUSD, you need to go to the Send Money section of the app or website and enter the recipient's email address or phone number. You can then choose PYUSD as the currency and enter the amount you want to send. You can also add a note or request a receipt if you want.
Are there fees to use PayPal USD?
There are no fees to buy, sell, hold, or transfer PYUSD to eligible US PayPal Balance accounts. However, there is a fee to convert between PYUSD and other cryptocurrencies on PayPal. The fee varies depending on the amount of the transaction and the type of cryptocurrency. You can see the fee before you confirm the conversion.
Additionally, exchange rates or fees charged by your card issuer or bank may still apply when you fund your PayPal account or withdraw money from it. You can check with your card issuer or bank for more details.
IS PYUSD available in my country?
PYUSD is a new cryptocurrency that PayPal has launched in partnership with Paxos. It is currently available in select countries where PayPal operates, such as the US, the UK, Germany, and Australia. However, not all users in these countries can access PYUSD yet, as PayPal is gradually rolling out the feature to its customers. Some users may encounter an error message that says "We're not in your neighborhood yet" when they try to buy, sell, or hold PYUSD on PayPal.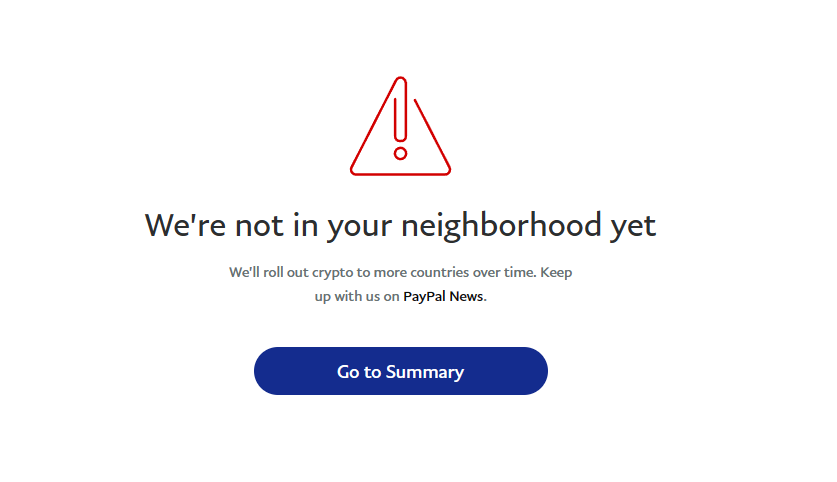 This means that PayPal has not enabled crypto services for their account yet, but they will do so in the near future. PayPal plans to expand crypto services to more countries and regions over time, so stay tuned for updates on PayPal News.
Join Guidady AI Mail List
Subscribe to our mailing list and get interesting stuff and updates to your email inbox.