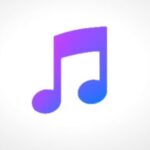 Musicfy is a tool that lets you create your own AI covers of popular songs in seconds. You can choose from a library of songs by artists like Ariana Grande, Eminem, and Drake, and add your own AI vocals. You can also listen to and share AI covers made by other users. Musicfy uses a secret AI technology that produces natural-sounding vocals. Musicfy is for anyone who loves music and wants to try something new.

✔️ You can either upload your own audio file or record your voice using the Musicfy app
✔️ Then select an artist from the Musicfy library or train your own AI voice using a source audio file
✔️ You can also adjust the pitch and quality of the output voice to suit your preferences
✔️ Last step is to download or share your AI-generated track with others
@MusicfyLol is the premiere Voice Cloning website. Musicfy has the largest number of Voice Cloning models around, ranging from Kendrick Lamar to SpongeBob. On top of cloning other voices, the site allows you clone your OWN voice.. pretty cool.https://t.co/3uXTwq2VZQ

— StemPort (@stemportco) May 3, 2023
Join Guidady AI Mail List
Subscribe to our mailing list and get interesting stuff and updates to your email inbox.