Full Time
300k - 520k USD / Year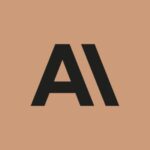 About the role
Anthropic
's Product team is looking for one of our first product managers to spearhead deployment, working with engineers on rapid prototyping to set product strategy and meet the needs of our partners.  Our deployment efforts have to actively contribute to AI safety; we're looking for someone who would be happy to put their tools down in case we find that it doesn't.
About Anthropic
Anthropic is an AI safety and research company that's working to build reliable, interpretable, and steerable AI systems. We want AI to be safe and beneficial for our customers and for society as a whole. Our interdisciplinary team has experience across ML, physics, policy, business and product.
Responsibilities:
Rapidly prototype different products and services to learn how generative models can help solve real problems for users
Work closely with our alignment team to define how to make our models more aligned, and with ML researchers to guide what capabilities are needed to serve users
Work closely with outside deployment partners to understand end-user needs and integrate their perspective into the development of the product
Everything else it takes to get a new product off the ground
You might be a good fit if you:
Enjoy tackling unusual and engaging product challenges, including exploring a potentially broad application space with safety as a primary goal
Love to think creatively about how to use technology in a way that is safe and beneficial, and ultimately furthers the goal of advancing safe AI systems
Have technical capabilities to be able to have meaningful conversations with our partner developers.
Have software engineering experience
Enjoy empirical, data-driven approaches to deployment
Have experience gathering feedback, input and data from users and running beta tests
Are willing and excited to play many deployment-related positions, including those we haven't scoped yet
Have successfully launched products before, finding 'product-market fit' or executing an 'effective intervention'
Enjoy engaging in cross-organizational collaboration, working through trade-offs, and balancing competing priorities
Annual Salary:
The expected salary range for this position is $300k – $520k.
Logistics
Location-based hybrid policy: Currently, we expect all staff to be in our office at least 25% of the time.
Deadline to apply: None. Applications will be reviewed on a rolling basis.
US visa sponsorship: We do sponsor visas! However, we aren't able to successfully sponsor visas for every role and every candidate; operations roles are especially difficult to support. But if we make you an offer, we will make every effort to get you into the United States, and we retain an immigration lawyer to help with this.
We encourage you to apply even if you do not believe you meet every single qualification. Not all strong candidates will meet every single qualification as listed.  Research shows that people who identify as being from underrepresented groups are more prone to experiencing imposter syndrome and doubting the strength of their candidacy, so we urge you not to exclude yourself prematurely and to submit an application if you're interested in this work. We think AI systems like the ones we're building have enormous social and ethical implications. We think this makes representation even more important, and we strive to include a range of diverse perspectives on our team.
Compensation and Benefits*
Anthropic's compensation package consists of three elements: salary, equity, and benefits. We are committed to pay fairness and aim for these three elements collectively to be highly competitive with market rates.
Equity – On top of this position's salary (listed above), equity will be a major component of the total compensation. We aim to offer higher-than-average equity compensation for a company of our size, and communicate equity amounts at the time of offer issuance.
Benefits – Benefits we offer include:
– Optional equity donation matching at a 3:1 ratio, up to 50% of your equity grant.
– Comprehensive health, dental, and vision insurance for you and all your dependents.
– 401(k) plan with 4% matching.
– 21 weeks of paid parental leave.
– Unlimited PTO – most staff take between 4-6 weeks each year, sometimes more!
– Stipends for education, home office improvements, commuting, and wellness.
– Fertility benefits via Carrot.
– Daily lunches and snacks in our office.
– Relocation support for those moving to the Bay Area.
* This compensation and benefits information is based on Anthropic's good faith estimate for this position, in San Francisco, CA, as of the date of publication and may be modified in the future. The level of pay within the range will depend on a variety of job-related factors, including where you place on our internal performance ladders, which is based on factors including past work experience, relevant education, and performance on our interviews or in a work trial.
How we're different
We believe that the highest-impact AI research will be big science. At Anthropic we work as a single cohesive team on just a few large-scale research efforts. And we value impact — advancing our long-term goals of steerable, trustworthy AI — rather than work on smaller and more specific puzzles. We view AI research as an empirical science, which has as much in common with physics and biology as with traditional efforts in computer science. We're an extremely collaborative group, and we host frequent research discussions to ensure that we are pursuing the highest-impact work at any given time. As such, we greatly value communication skills.  We're trying to build a core of knowledge and intuition about the most robustly effective innovations in AI, and so thoroughly-documented null results are almost as valuable as positive discoveries. We do not have boundaries between engineering and research, and we expect all of our technical staff to contribute to both as needed.